This platform became operational in 2000 when waterflooding began on Eldfisk.
Equipped for water and gas injection
Installed in 1999
Operational 31 January 2000
The field had originally been developed with pressure depletion as its drive mechanism, but this led to compression of the reservoir. Waterflooding in Eldfisk was based in part on horizontal injection wells, with gas also injected for periods.
Located in 68 metres of water, the Eldfisk reservoir lies about 16 kilometres south of the Ekofisk Complex. Five platforms are located on the field – 2/7 A, 2/7 B, 2/7 FTP, 2/7 E and 2/7 S.   The Embla 2/7 D facility is tied back to 2/7 S by a flowline, and the combined output from the two fields is piped away – originally to Ekofisk 2/4 R, and then from 1998 to Ekofisk 2/4 J.
Eldfisk 2/7 E is a conventional steel platform with a jacket (support structure) fabricated at Aker Verdal, while the three-storey topsides measuring 55 by 35 metres were built by Aker Stord.
A bridge connects 2/7 E to Eldfisk 2/7 S, which operates the facility remotely. In addition to treating large quantities of water, the platform is equipped for gas lift and injection with a capacity of 120 million cubic feet per day.
Eldfisk 2/7 E was the world's first offshore platform to use exhaust heat from gas turbines to generate electricity via a 10-megawatt facility.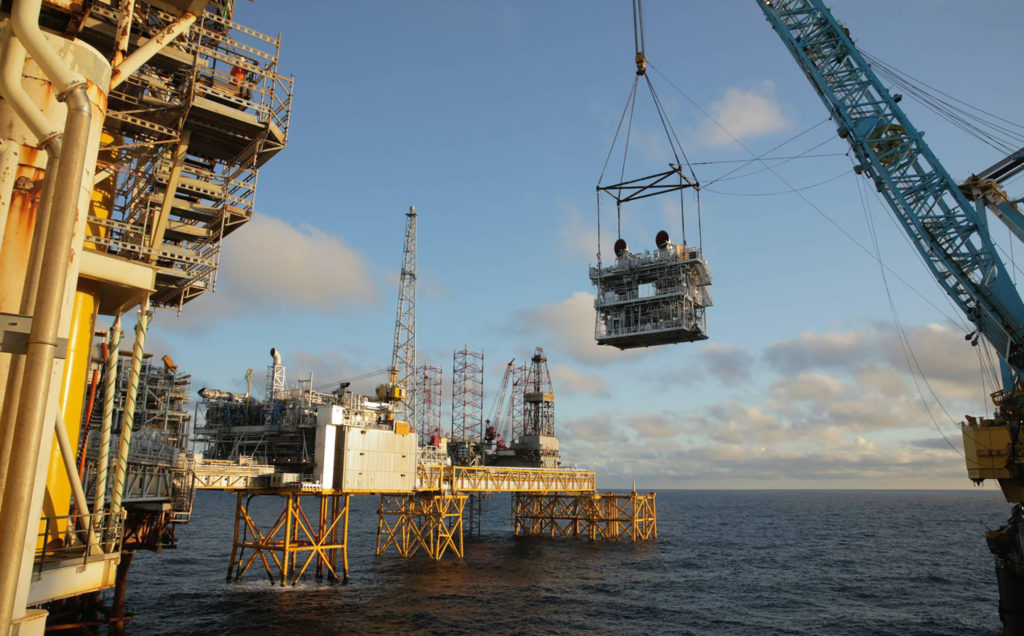 This new waste heat recovery unit (WHRU) was installed in 2013 and utilises residual heat from five gas turbines to drive the water injection pumps and a gas compressor. Steam under high pressure and temperature is conducted to the existing turbine driving a generator.
Together with conventional diesel generators on 27/A, the WHRU installation supplies electricity to Eldfisk 2/7 A, Eldfisk 2/7 FTP and 2/7 E as well as the unmanned Embla platform.
The first water from Eldfisk was injected into the reservoir beneath Ekofisk 2/4 K on 31 January 2000. The 2/7 E platform has a capacity of 670 000 barrels of treated water per day. Roughly half of this is piped 25 kilometres to 2/4 K for injection at a pressure of almost 5 000 pounds per square inch (psi).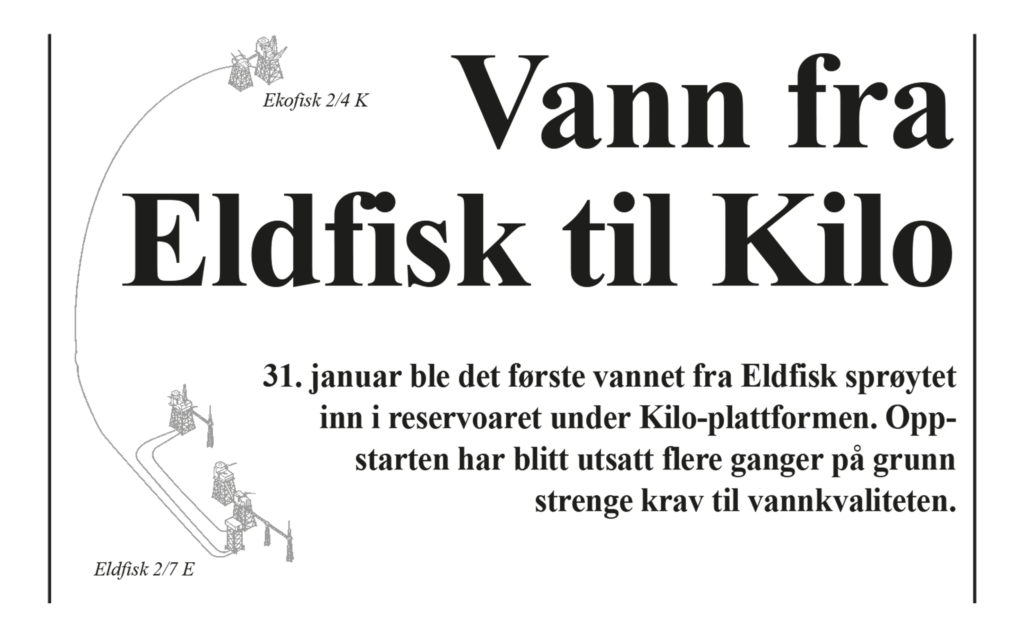 This helps to boost oil production and retard subsidence. The water is thoroughly treated to eliminate bacteria which can form hydrogen sulphide and thereby pollute the oil and gas in the reservoir.