This facility is a drilling and wellhead platform tied by bridges to Ekofisk 2/4 C and Ekofisk 2/4 J. It became operational in 1998.
Drilling and wellhead platform
Installed on the field in 1996
Operational from 1998
Installation on the field began in 1996 with the positioning of a bridge support fabricated by Westamarin in Kristiansand. This was lifted into place and piled to the seabed by the DB 102 crane ship.
This was followed by the jacket (support structure) manufactured at Aker Verdal. The topsides were also lifted into place by DB 102 – a special lift since the whole 8 100-tonne package was complete with derrick and all other facilities.
The final stage in the installation programme involved lifting the 152-metre bridge between 2/4 X and 2/4 C into place.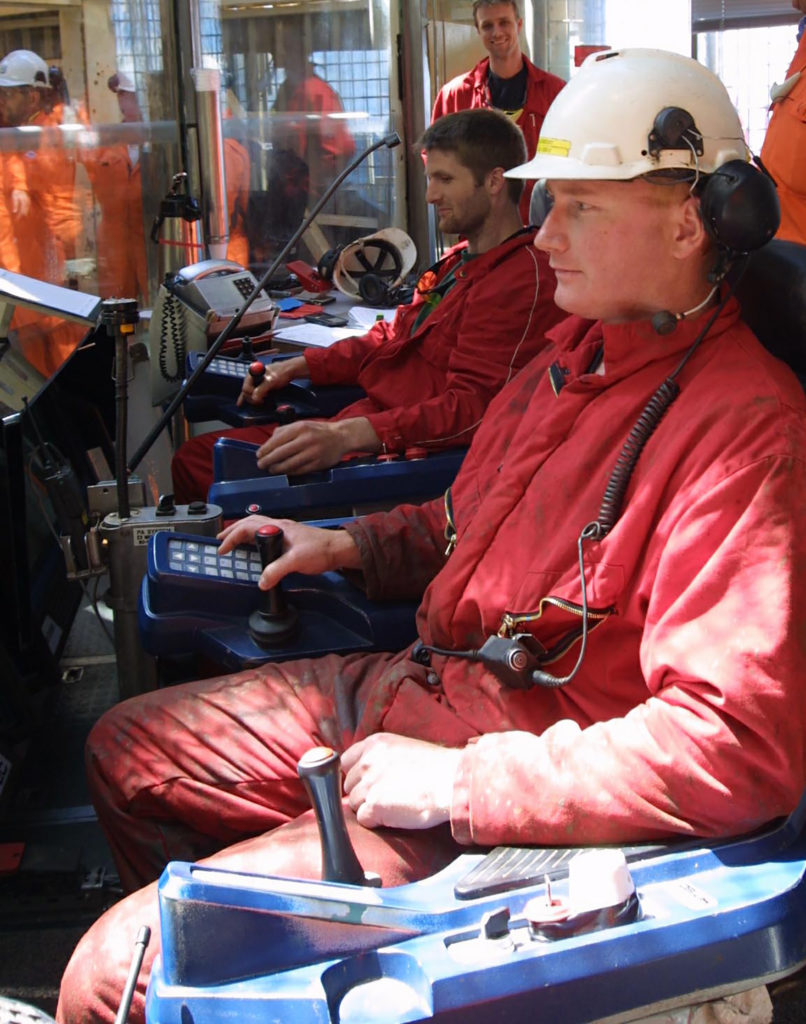 A compact structure with slots for 50 wells, 2/4 X has two principle functions – drilling wells, and serving as a wellhead platform where production from the reservoir comes up. This output is then transferred to Ekofisk 2/4 J, the other new platform in the Ekofisk II development.
The 2/4 X installation is also built to withstand up to 20 metres of seabed subsidence. Its wells will eventually replace those at Ekofisk 2/4 A, Ekofisk 2/4 B and Ekofisk 2/4 C.
When installed in 1996, the platform's drilling rig ranked as the most modern on the Norwegian continental shelf. In particular, the fully automated pipehandling equipment and computerised control system distinguished it from older facilities.
This package was created jointly by the Rogaland Research foundation, Hitec and Smedvig. Harald Tønnesen was manager and initiator of the project, and secured sponsorship funds of NOK 58 million. The equipment was later further developed by Hitec, Deutag and Phillips.
Safety and the working environment were emphasised when designing the rig, which incorporates many years of drilling experience. The tongs are the only mechanical component left in the automated pipe-handling system on the drill floor.
The Cyberbase concept for human-computer integration provides a single point of interaction between the driller and the process to be controlled.
From their chair in front of the computer monitor, the driller can remotely operate all pipe-handling equipment as well as controlling and monitoring various valves, pumps and systems for the mud module and drilling gear.