This was a pumping platform which formed part of the Ekofisk Complex, and stood alongside the tank.
Installed in 1974, operational in 1975
Part of the Ekofisk Complex
Shut down in 1998, topsides removed in 2009
Removal of jacket and bridge support completed by summer 2010
Also known as Ekofisk Papa
Ekofisk 2/4 P was a pumping platform installed in 1974 and operational from the following year. The jacket and module support frame were built by McDermott Scotland in Ardersier, while the pump modules came from Brown & Root in Houston. Operation ceased in 1998, and removal was completed in 2010.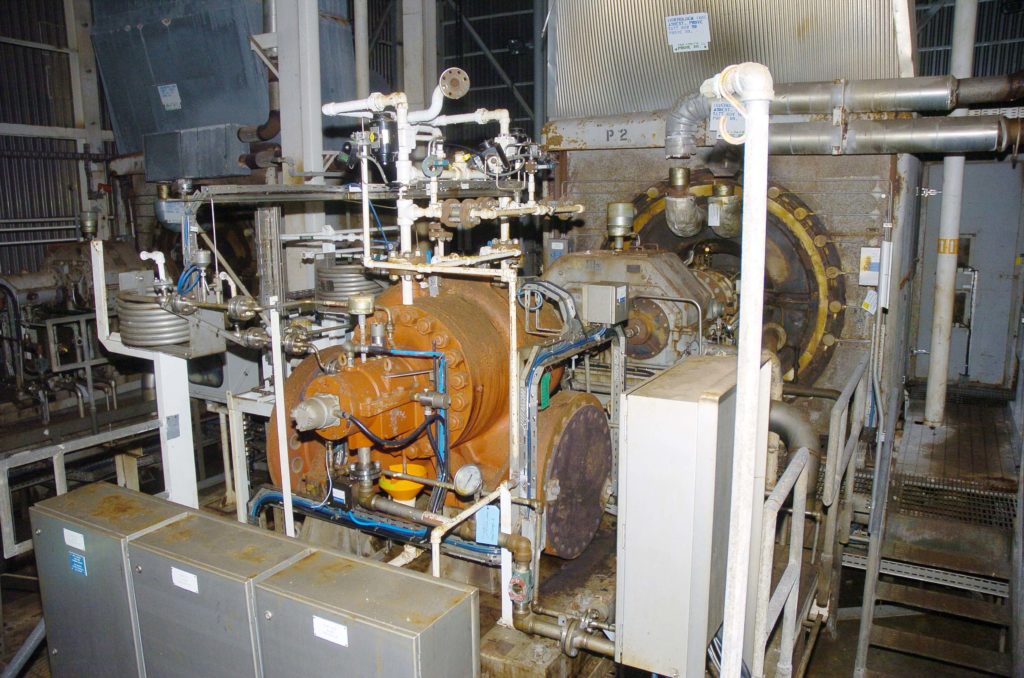 Oil from Ekofisk 2/4 T (the Ekofisk tank) was pumped by 2/4 P to Teesside in the UK through a 34-inch pipeline running for 350 kilometres. Three Bingham single-stage centrifugal pumps were driven by three GE (MS-3002) turbines with a combined daily capacity of one million barrels of oil.
Oil from the Greater Ekofisk Area is very clean in terms of sediment and water content. Its wax content can nevertheless create problems for efficient flow through the pipeline.
Predicting wax deposition can be difficult, and pigging is accordingly conducted regularly. Ekofisk 2/4 P was equipped with a pig launcher as well as equipment for injecting chemical corrosion inhibitor.
Warehousing was another important function of this platform, which held no less than 5 500 spare parts in its central stockroom. This supplied all the platforms in the Greater Ekofisk Area with a number of components.