This field terminal platform began life as a production facility, but later had its role reduced to a riser installation. It was tied to Ekofisk 2/4 A by three pipelines with diameters of six, 10 and 20 inches respectively, and to Ekofisk 2/4 B by 10-, 18- and 22-inch pipelines.
Installed in 1972
On stream in 1974
Process platform until 2001, then riser installation
Very first permanent process and transport platform on the Norwegian continental shelf
Part of the Ekofisk Complex
Manning withdrawn on 9 November 2001
Ceased operation in 2013
Removed during 2017-19
FTP is short for field terminal platform
The platform was linked by bridges to Ekofisk 2/4 Q on the northern side and Ekofisk 2/4 W to the south. From 1974 and until Ekofisk 2/4 T became operational, oil was exported by two shuttle tankers which connected to the SBM1 and SBM2 loading buoys. These were tied back to 2/4 FTP via 30-inch flowlines.
Installation of 2/4 FTP took place in 1972. The steel jacket (support structure) was built by Brown & Root in the USA, while the module support frame came from IHC Gusto Staalbouw in the Netherlands.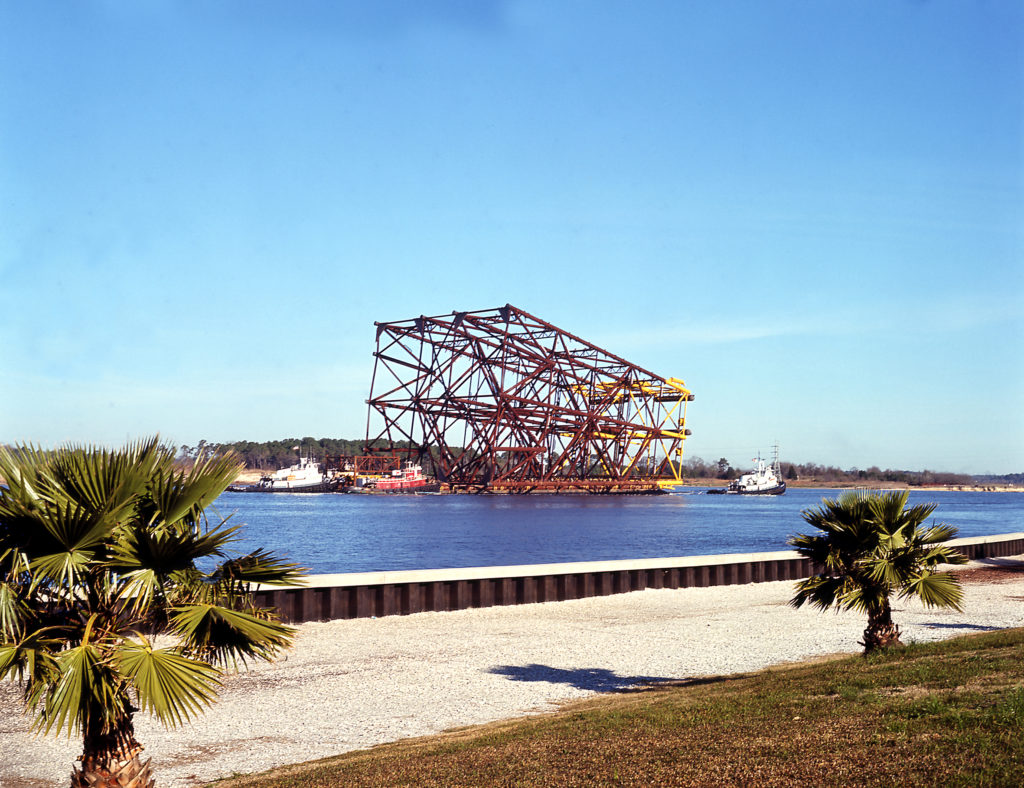 Topsides equipment was lifted on the platform in the same year, with the exception of the pumps intended to drive the oil from the platform to the two loading buoys.
Weather problems meant that towout of the US-manufactured pumps from Rotterdam was delayed for several months. They were not installed until 18 June, when hook-up could begin.
Completion of the pumps continued for the rest of the year and was delayed because the bridge between Ekofisk 2/4 C and 2/4 T had not been put in place.
The platform came on stream in 1974, when its job was to process oil and gas from the 2/4 A and 2/4 B platforms, and later also 2/4 C. Peak flow via 2/4 FTP was about 420 000 barrels per day.
After 28 years of operation, control room staff were withdrawn from 2/4 FTP in September 2001. All shutdown signals and safety systems were transferred to the Ekofisk 2/4 J control room.
For many years, the platform had its own management and staffing on a par with other installations in the Ekofisk Complex. It also possessed a helideck, which was in use for many years.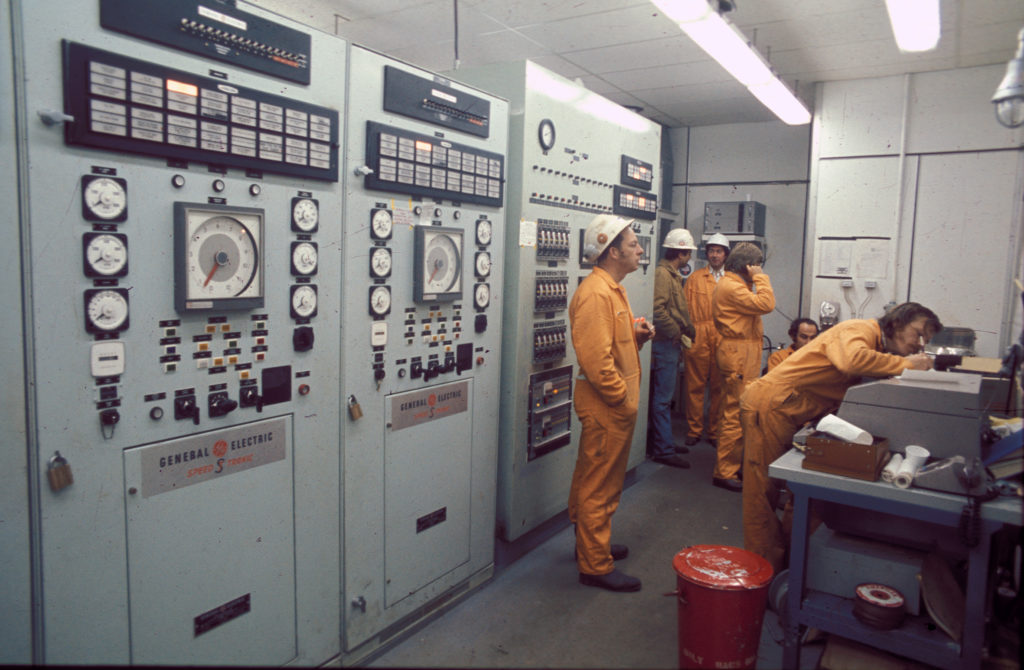 The platform's processing facilities comprised two production trains and three-stage separation. A total of eight separators handled production from 2/4 A, 2/4 B, 2/4 C and West Ekofisk 2/4 D. Water was also separated out.
Two compressors pressurised the gas for onward transmission – first to Ekofisk 2/4 C for injection into the reservoir and later to 2/4 T when that unit became operational.
After 2001, 2/4 FTP was to be regarded as a riser platform for with four flowlines for production from 2/4 A and 2/4 B. It also supplied 2/4 W and 2/4 A with power. The platform ceased operation in 2013.[REMOVE]Fotnote: Emission/discharge report for Ekofisk, 2014.
The process facilities on board comprised a three-stage separation package.
First-stage separation: three three-phase separators for oil, water and gas, 18.3 by 3.3 metres.
Second-stage separation: two three-phase separators, 11.6 by 3.6 metres.
Third-stage separation: two three-phase separators, 11.6 by 3.6 metres.
In addition came a test separation facility with two three-phase separators in line, 9.1 by 2.1 metres.
The southern flare stack in the Ekofisk Complex was installed to burn off gas from 2/4 FTP. This gas was later compressed and piped to 2/4 C for injection in the reservoir.
A water injection module was installed in 1989 on one of the bridge supports (BS1) to the flare stack. BS1 was then renamed Ekofisk 2/4 W. Work on removing 2/4 FTP was pursued in 2017-18.