This installation was very similar to Albuskjell 1/6 A, and served as a combined production, drilling and accommodation structure in block 2/4.
Production, drilling and accommodation structure
Installed during 1977
On stream 26 July 1979
Shut down 2 May 1990
Removed in 2007-12
Also known as Albuskjell Fox or Albuskjell Foxtrot
The platform stood in 71 metres of water, 13 kilometres west of the Ekofisk centre and eight from Albuskjell 1/6 A. Installed in 1977, it came on stream in July 1979. A separate flare stack was linked to the platform by a bridge.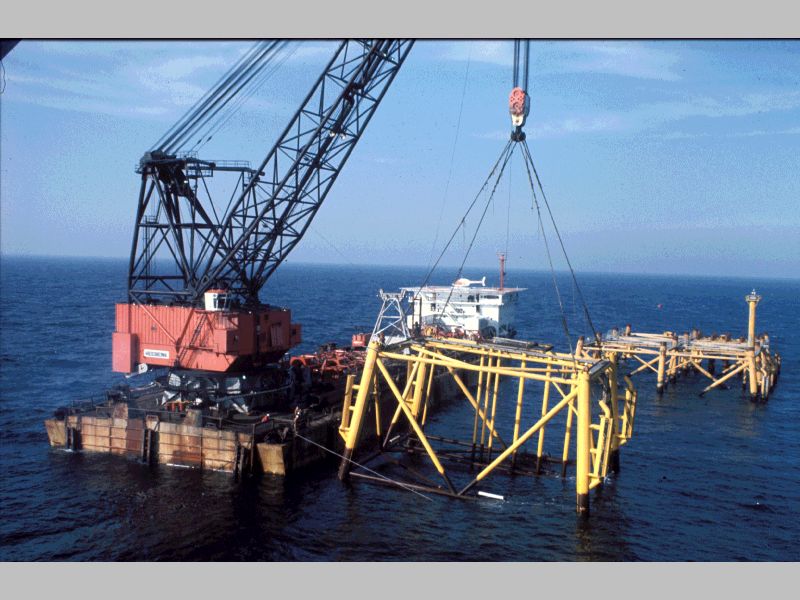 Producing from 11 wells, the platform's processing facilities comprised a three-phase separator for gas, oil and water, a test separator, a glycol gas dehydration unit with glycol recovery, a filter for produced condensate and a fiscal metering station for oil and gas. Hydrocarbons arriving from 1/6 A were blended with 2/4 F's production and exported to Ekofisk 2/4 R via an 18-inch oil pipeline and a 24-inch gas line.
The jacket (support structure) was built by NAPM at Vlissingen in the Netherlands, with the module support frame (MSF) fabricated by Aker Stord. Installed in 1977, the platform came on stream in July 1979.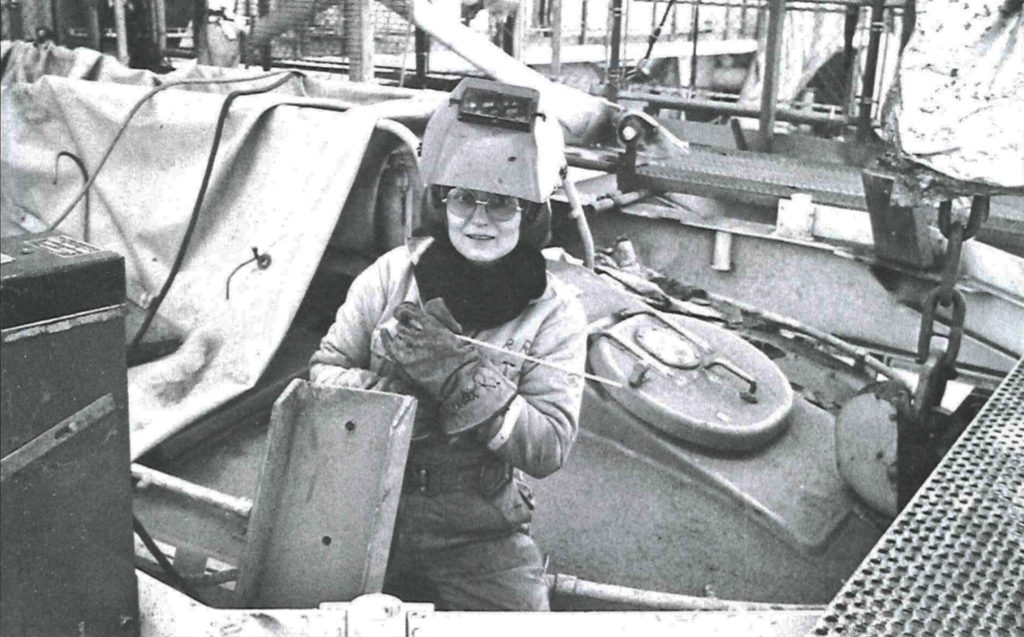 In 1983, the accommodation module was replaced with a new unit built by Offshore Industry Services (OIS) in Kristiansand to provide 96 beds. The old module was donated to the Trondheim Maritime College at Lade.
Production ceased in 1990, with the drilling rig and modules removed in 1997. The process plant was cleaned, the wells plugged and secured, and the platform was removed in the summer of 2011. The overall weight was 18 900 tonnes.
Here are 351 photos from Albuskjell 2/4 F at Digitalt Museum.
When the Albuskjell field was shut down during July 1998, it had produced:
46 million barrels or 7.353865 million standard cubic metres (scm) of oil
15.53439 billion scm of gas
990 139 tonnes of natural gas liquids (NGL)