Award for IOR work in chalk
SAR team honoured for saving life
GEA ready for another 40 years
On 9 June 2011, the same day ConocoPhillips celebrated 40 years of Ekofisk production, the Storting (parliament) unanimously approved the plan for development and operation (PDO) of the Ekofisk South and Eldfisk II projects.
This marked something of a historical turning point, since these PDOs laid the basis for 40 years of continued operation in the Greater Ekofisk Area (GEA).[REMOVE]Fotnote: Recommendation 398 (2010-2011) to the Storting from the standing committee on energy and the environment.
The plans emphasised that both Ekofisk and Eldfisk were expected to remain on stream until 2050. On that basis, ConocoPhillips Skandinavia AS had applied on behalf of the licensees to extend production licence 018 from 2028 to 2050. 
Ekofisk and Eldfisk accounted for the bulk of production from the GEA, and had been on stream since 1971 and 1979 respectively. Both lay in the same 018 licence 
Operator ConocoPhillips had a 35.11 per cent share, with Total E&P Norge (39.90 per cent), Eni Norge (12.39), Statoil Petroleum (7.60) and Petoro (5.00) as its partners.[REMOVE]Fotnote: ConocoPhillips website, 8 May 2019.
Ekofisk South
As soon as the Storting had given the green light, ConocoPhillips stood on the accelerator to implement the projects.  
Ekofisk South involved a further development of field with two new facilities. One was Ekofisk 2/4 Z, a jacket-supported wellhead platform with 36 well slots – 35 for production and one to inject drill cuttings. 
This facility was to be tied back by a bridge to the rest of the Ekofisk Complex, and came in addition to the new Ekofisk 2/4 L accommodation and field centre platform approved in 2010.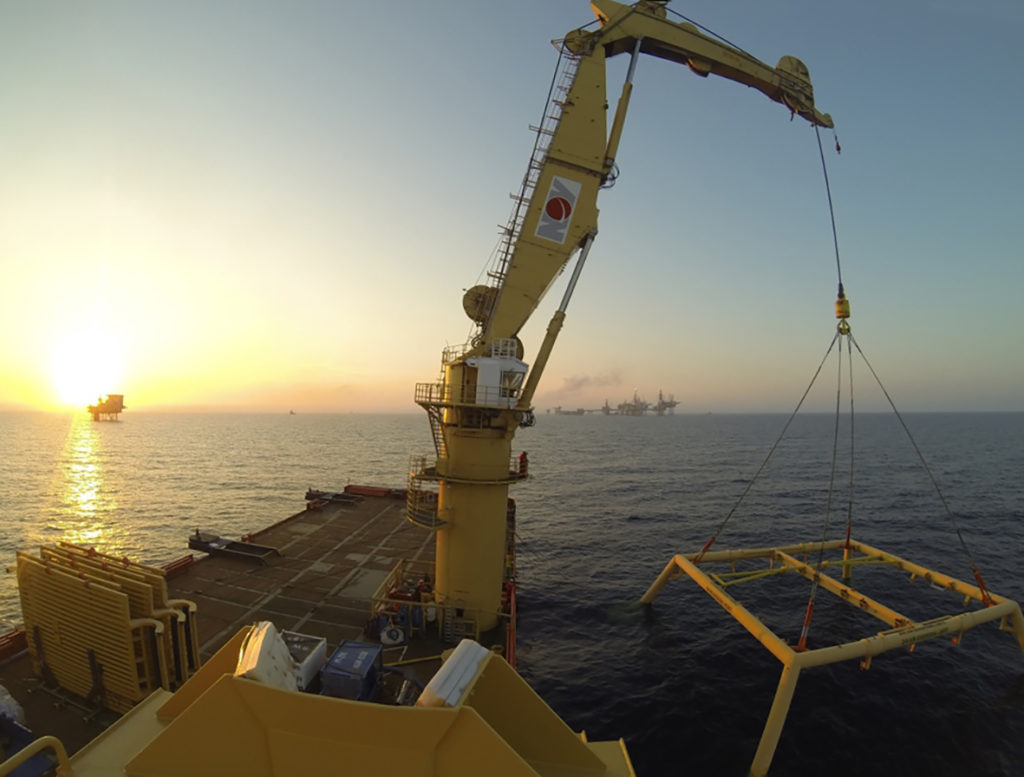 The other newcomer was Ekofisk 2/4 VB, a subsea template with eight slots for water injection wells located about three kilometres south of the Ekofisk Complex. It would receive injection water from Eldfisk 2/7 E.  
All the new wells were drilled from a jack-up rig. 
Realising Ekofisk South was expected to improve oil recovery from the field from 49.5 per cent of resources originally in place to 52 per cent by 2028. 
That was the original expiry date of the licence. Since this had now been extended to 2050, the longer producing time meant this recovery factor could by improved even more.10 
The new 2/4 Z facility would require 1.8 MW of electricity, which was due to be met from existing gas-fired power generation in the Ekofisk Complex.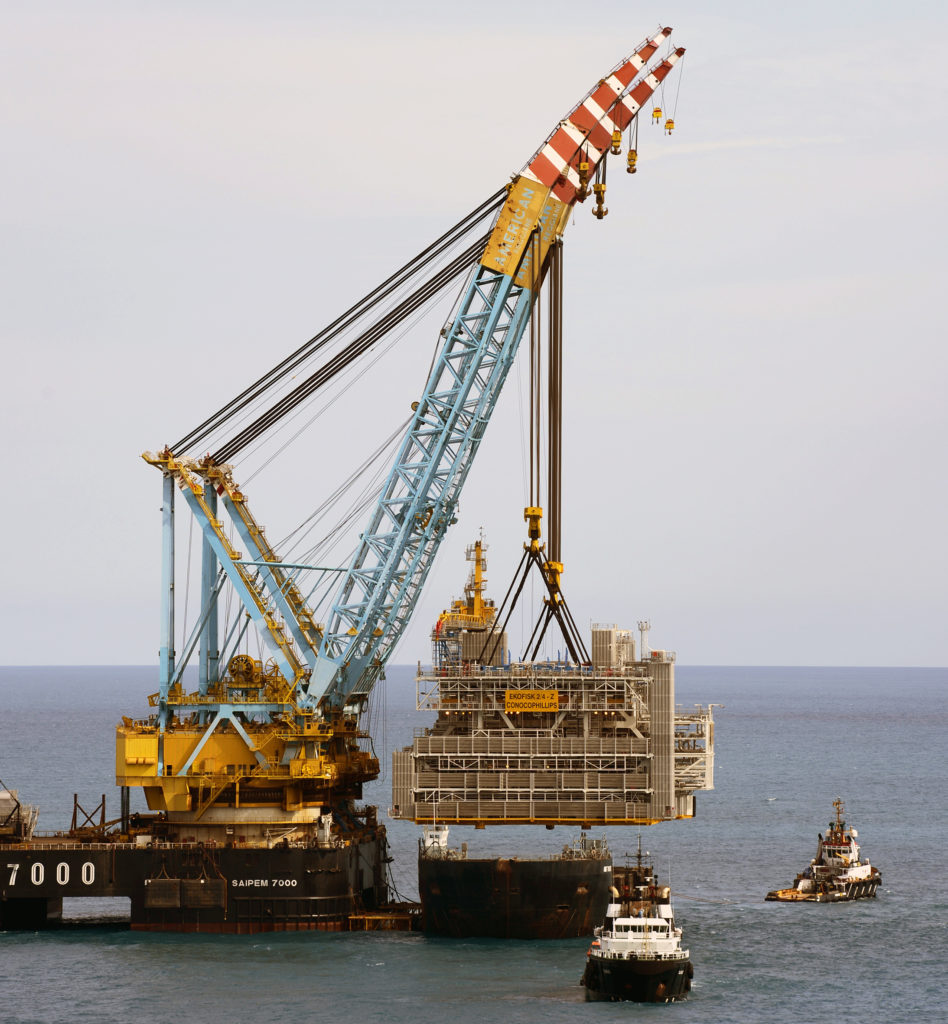 In addition, a new power transmission cable would link 2/4 Z and the planned Eldfisk 2/7 S platform and permit coordination of electricity generation between the two fields. 
This cable could also form the first stage in a future distribution network should power from shore be implemented. That was much discussed at the time.[REMOVE]Fotnote: Ibid. 
Eldfisk II
Eldfisk 2/7 A, the original platform on this field, was joined by the Eldfisk 2/7 E structure when waterflooding began there in 2000.  
This facility delivered injection water to Ekofisk and Eldfisk as well as services for the latter related to power generation and gas injection/lift.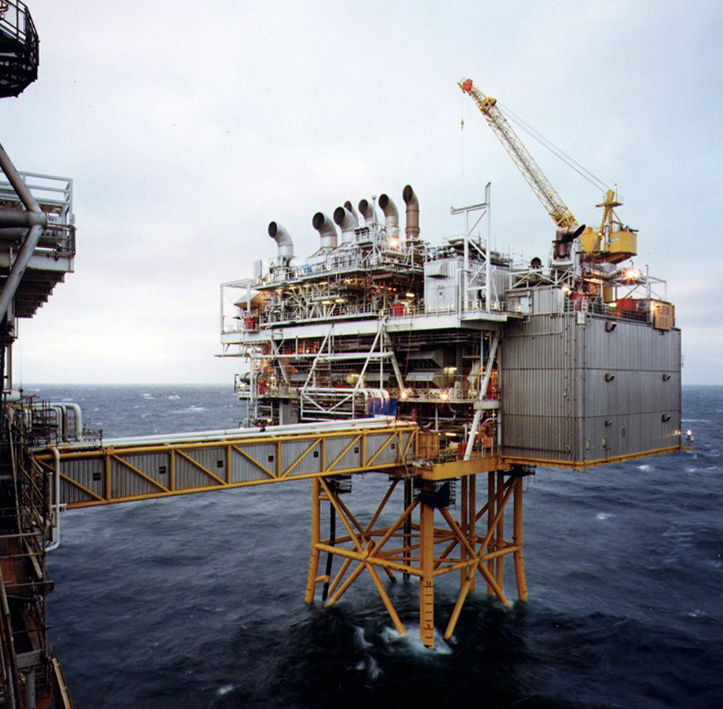 The Eldfisk II project covered installation of Eldfisk 2/7 S as an integrated platform with accommodation module, process plant and wellhead facility. 
Supported on a steel jacket, 2/7 S had slots for 40 wells – 30 for production, nine for water injection and one for cuttings – and was linked by a bridge to the existing 2/7 E platform. Two new wells were also to be drilled from Eldfisk 2/7 A. 
Extensive modifications were planned for existing facilities on the Eldfisk and Embla fields so that they could produce to 2/7 A. One platform was converted to a bridge support. 
Where infrastructure was concerned, oil and gas from Eldfisk would continue to be piped to market via Ekofisk. Power and fibreoptic cables were laid between the two fields to ensure coordination. 
Systems on the new platform would be electrically driven, with an estimated power requirement of seven megawatts when all the consumers were operational. 
Electricity was supplied from existing generating capacity on Eldfisk 2/7 E, supplemented with deliveries through the new transmission cable from Ekofisk.[REMOVE]Fotnote: Ibid. 
The development plans aimed to improve the Eldfisk recovery factor from 22 to 28.5 per cent. 
Emissions and power from shore
The environmental organisations issued strong warnings about the increased CO2 emissions which would be generated by these developments. 
The licensees were accordingly asked to provide the Ministry of Petroleum and Energy with a new assessment on the use of power transmitted from shore to GEA installations by 1 June 2012. 
Updated information was sought by the ministry on power needs, further development of resources in the area and opportunities for coordinating electricity supplies to several fields in the area. 
Among other moves, space and capacity were to be allocated on Ekofisk 2/4 Z for a transformer station able to receive power from shore. 
Big investment
The Ekofisk South project was calculated to cost NOK 27.3 billion in 2011 value, including the drilling of wells, while the Eldfisk II price tag was estimated at NOK 36.6 billion in 2011 value. 
That figure included the new platform, modifications to the existing facilities and the drilling of additional wells. 
Even before Storting approval was secured, ConocoPhillips entered into an option agreement with Aker Solutions on delivering topsides and bridges for one of the Eldfisk platforms. This was worth NOK 5.5 billion.[REMOVE]Fotnote: NTB, 18 March 2011.
The biggest construction projects were executed at Stord and Egersund. These developments also involved much international activity – particularly for engineering and prefabrication. 
Due to come on stream in 2013-15, the new installations were designed to last to the end of the producing lives of their respective fields. 
Award for IOR work in chalk
SAR team honoured for saving life