This combined production, drilling and accommodation platform was installed during 1972 in 74 metres of water, 2.9 kilometres south of the central Ekofisk Complex. It came on stream in 1974 as the first fixed platform to begin production on the Norwegian continental shelf (NCS).
Combined production, drilling and accommodation platform
Installed 1972
On stream 25 April 1974
Shut in September 2013
Due for removal in 2018-20
Accomodation module: 42 beds, expanded to 80
Water depth: 74 metres, 71.4 metres at installation
Also known as Ekofisk Alpha, scene of the Ekofisk Alpha accident in 1975
Ekofisk 2/4 A was installed in 1972. Heerema/UIE built its steel jacket (support structure) at St Wandrille in France, while the module support frame came from Heerema IHC Gusto.
Cementing the piles was completed during February 1973, and all preparations for lifting on the modules were completed.
The Challenger crane ship was ready and waiting alongside the jacket when the message arrived from Rotterdam that one of the topside modules had been dropped during loading onto the barge. However, the damage proved small and repairable within a month.
A strike at the Rotterdam yard led to further delays, but all the modules were on their way to Ekofisk during April.
But then the weather gods stopped collaborating, and a spring storm forced the tow to turn back. Success was not achieved until May, and Challenger lifted all the modules into place during June. The living quarters could be occupied by the end of that month.
A further two months were devoted to hook-up and commissioning before the drilling rig could spud its first well on 2 September. Output continued from the temporary Gulftide facility until April 1974, when 2/4 A's first production well came on stream.
A new accommodation module with en-suite double cabins was built by Trosvik A/S in Brevik and lifted into position by Heerema in 1984.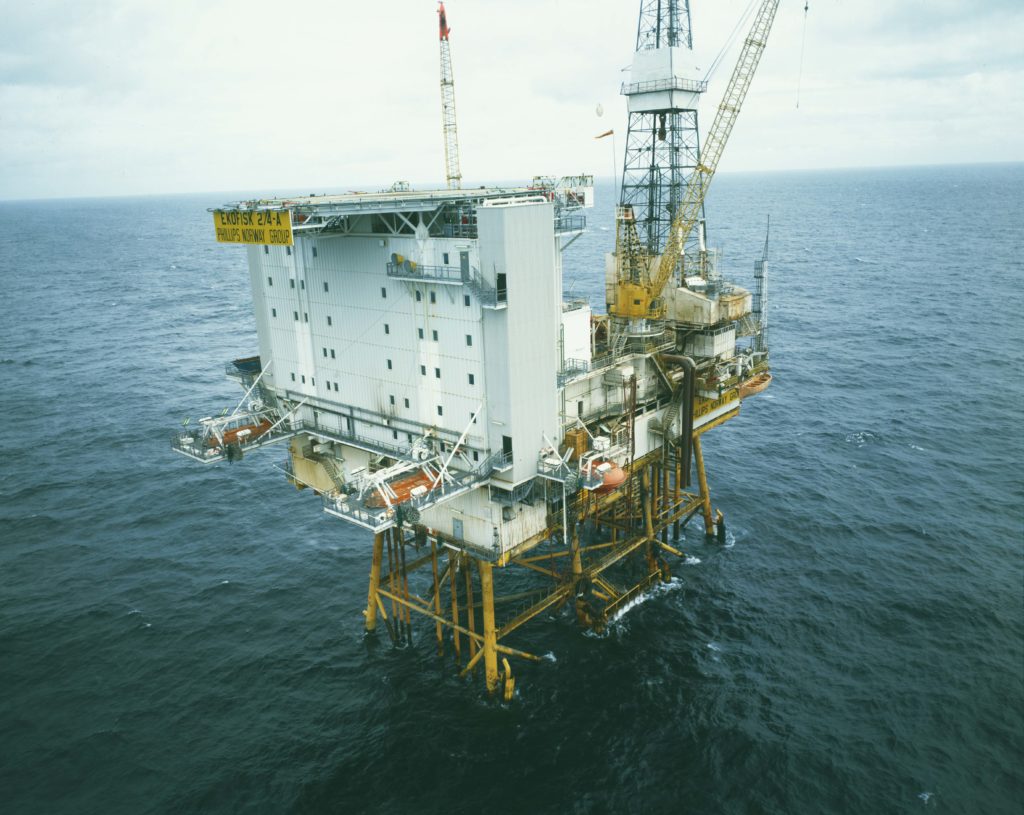 The drilling equipment was upgraded in 1991 with a top drive system. Its biggest advantage was that work progressed more swiftly and costs were thereby cut. Another major benefit was the ability to rotate the drill string while it was being pulled out of the hole. The system was delivered from Maritime Hydraulics and installed by Transocean Drilling.
Until 1996, the platform was manned by about 35 people. It then became remotely operated from Ekofisk 2/4 K (and could also be controlled from Ekofisk 2/4 FTP) and from Ekofisk 2/4 J after 1997. An eight-strong mobile crew visiting daily to perform maintenance.[1] Derrick and drilling equipment were removed in 1997.
The platform then served as a wellhead installation with 11 producing wells, while gas lift was provided from Ekofisk 2/4 C. It had production and test separators with an associated fiscal metering system for oil and gas.
Overall, the seabed beneath the structure subsided by 3.8 metres between 1972 and 1999.
Pipelines
Three pipelines originally connected 2/4 A to 2/4 FTP – one six-inch test/gas line, one of 10 inches for gas and a 20-inch oil line. The last two were later replaced by a 17-inch pipeline, originally running to 2/4 FTP but rerouted to Ekofisk 2/4 M when the latter came on stream in 2005.
Fire in 1975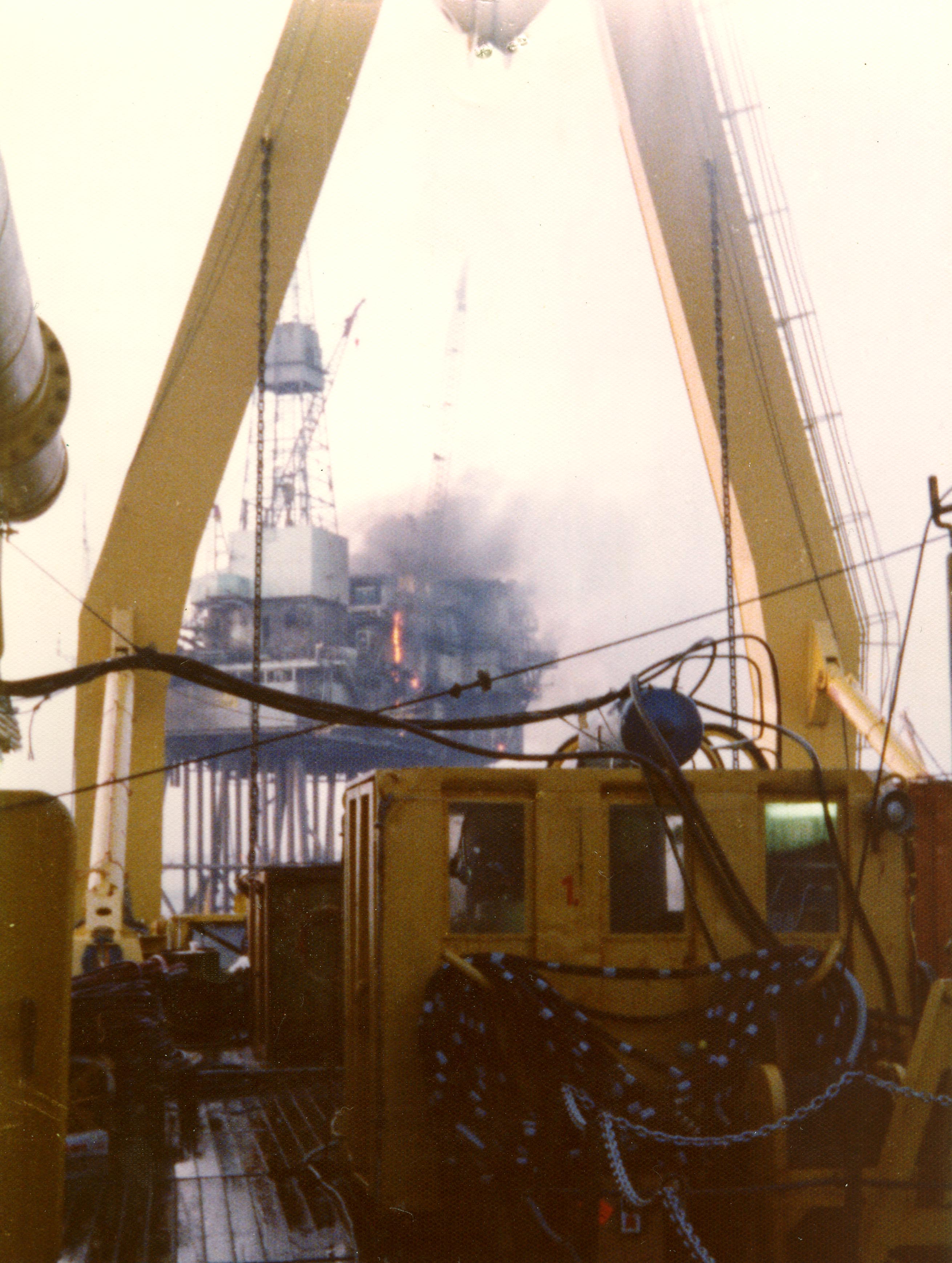 A breach occurred in the riser for the 10-inch pipeline to Ekofisk 2/4 FTP on 1 November 1975. Oil and gas under high pressure ignited on meeting the oxygen in the air. A big fire developed and the crew had to evacuate, with the loss of three lives.
The downhole safety valve functioned as intended and production was automatically halted, but the gas pack (content) in the 2.9-kilometre pipeline fed the flames until this fuel has been exhausted and the fire died of its own accord. The cause of the fire was corrosion of the riser in the splash zone under the platform. (Read more)