Ekofisk March begins
Oil crisis in reverse
Ekofisk becomes transport hub
Ekofisk has become a hub for transporting gas from other fields as well as Phillips' own production.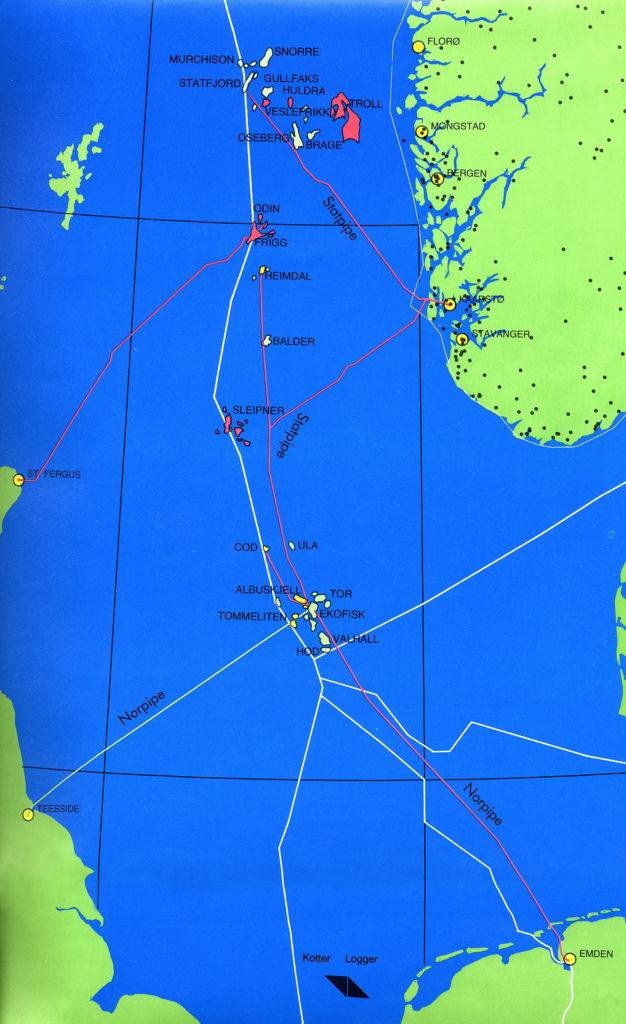 Statfjord needed to be tied into the Norpipe gas pipeline from Ekofisk to Emden. The Statpipe transport system was therefore laid to a huge processing plant at Kårstø north of Stavanger. It then continued to the Ekofisk 2/4 S riser platform where it tied into Norpipe.
In 1989, however, Statpipe was laid in a bypass around the Ekofisk Complex and reconnected to Norpipe on the seabed further to the south.
.
Ekofisk March begins
Oil crisis in reverse