Fantastic value for society
The eight fields making up the Greater Ekofisk Area (GEA) have been pouring out oil and gas for almost 50 years. That has made them a key source of value creation since 1971.

This has benefited the Norwegian government, the licensees, employees on the fields, financial institutions and suppliers of goods and services related to their development and operation.
ConocoPhillips calculates the total value of oil, natural gas liquids (NGL), gas and process services delivered by the GEA fields up to 2018 at NOK 1 424 billion in 2018 value.
In per capita terms, that adds up to almost NOK 460 000 for every member of the Norwegian population.[REMOVE]Fotnote: These figures build on the ConocoPhillips share of the licence and have been extrapolated to cover the whole of production licence 018. That involves some degree of inaccuracy, since the companies are in different tax positions.
Roughly half of this amount – NOK 1 166 billion – has benefited Norwegian society in the form of direct and indirect taxes.
NOK 879 billion has been spent on infrastructure investment and operations.
The employees have received pay and benefits totalling NOK 110 billion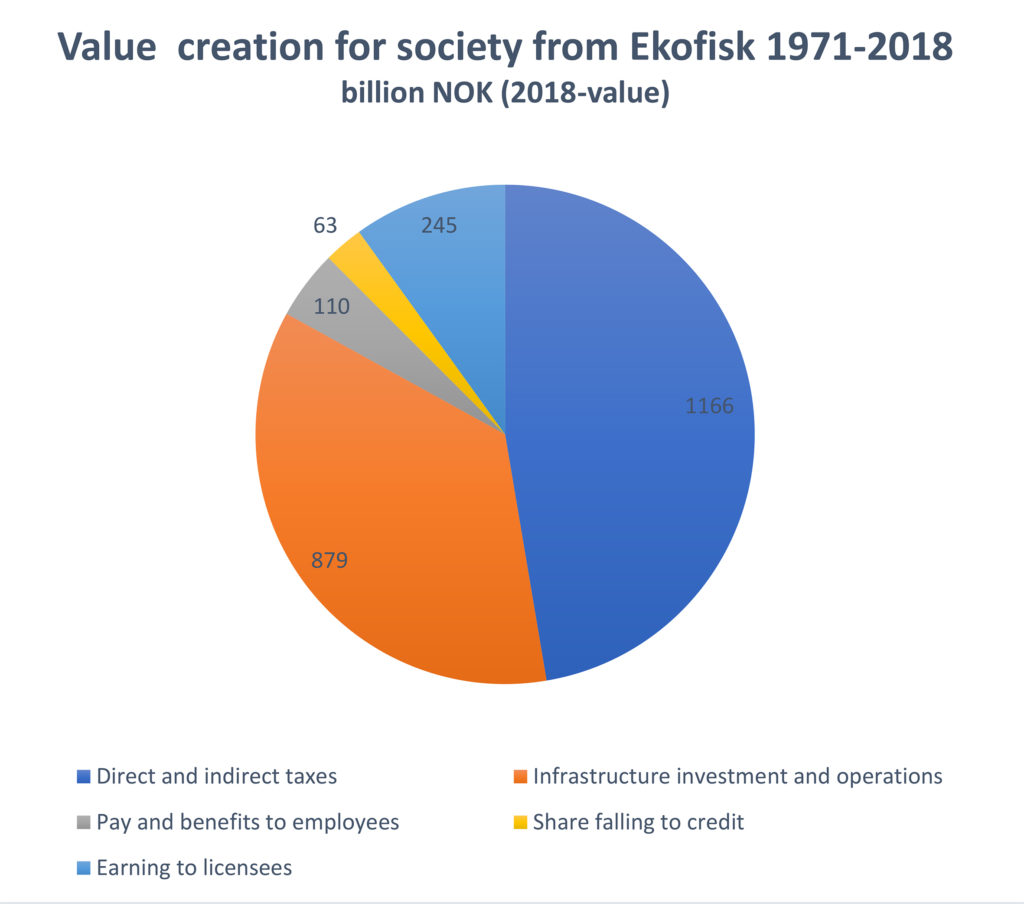 The share falling to credit providers amounts to NOK 63 billion.
Collectively, the licensees have earned NOK 245 billion or roughly 10 per cent of total value creation.
Underlying these figures is a combined production volume of roughly six billion barrels of oil equivalent during 48 years on stream.[REMOVE]Fotnote: Reported by Communication Department in ConocoPhillips in 2019.