French win Ekofisk tank job
The first four subsea wells
Norwegian oil production officially inaugurated
"We hope that the results of the trial production will be positive, and that this will incorporate Norway in the ranks of oil-producing nations," said prime minister Trygve Bratteli when he officially inaugurated Norwegian oil output.
"Initiating oil production is therefore something which could become a red-letter day in our economic history," he told an array of prominent guests on the Gulftide rig on 9 June 1971.
The government was otherwise represented at the ceremony on the temporary production platform by industry minister Finn Lied. Teddy Dyring, Ingvald Ulveseth and Rolf Hellem were there as chair, deputy chair and rapporteur for oil matters respectively on the standing committee on industry in the Storting (parliament).
And the top management at operator Phillips Petroleum Company had arrived by their own plane from head office in Bartlesville, Oklahoma.
Limited transport capacity and space meant only 24 of the guests could be present on Gulftide when Bratteli unveiled a plaque with a memorial inscription. The others joined them later for a celebratory dinner in Stavanger.
Technical problems meant that actual production had not yet begun. But on 15 June, about 17-18 months after Ekofisk was discovered, the first oil could flow to Gulftide from one of the subsea wellheads.
The rig had been converted for production so that the wellstream could be separated into oil, water and gas – with the last of these components flared off.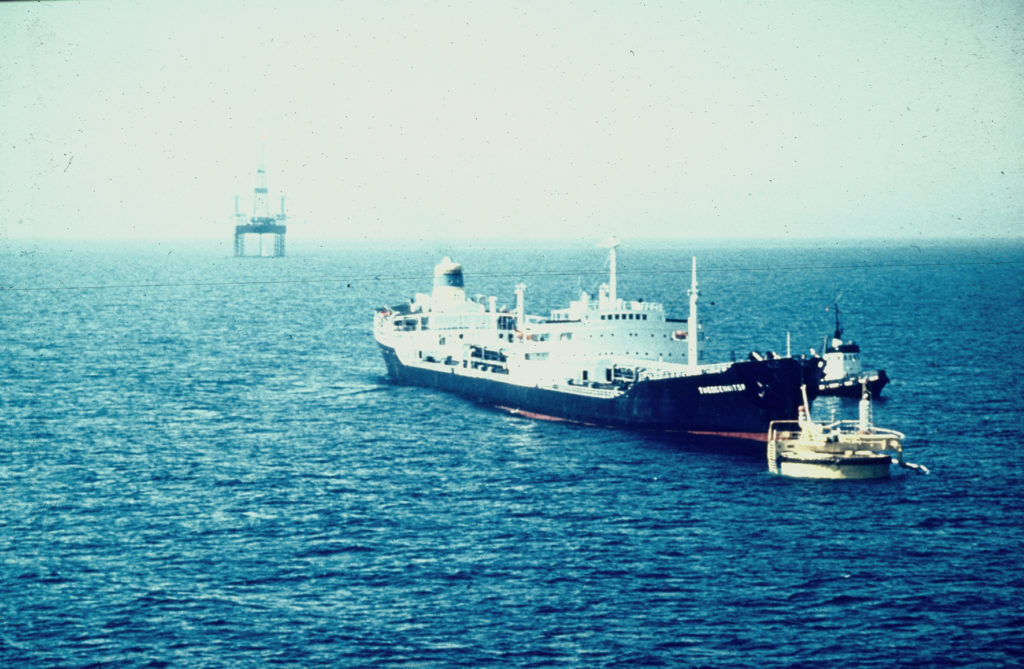 Crude was piped via two loading buoys into shuttle tankers, and the Shell refinery at Tanager outside Stavanger could welcome Theogennitor with the first oil consignment from Ekofisk.
Gulftide eventually reached its maximum daily output of 40 000 barrels of crude, and produced on the field until the spring of 1974. The first fixed platform, Ekofisk 2/4 A, became operational on 25 April that year.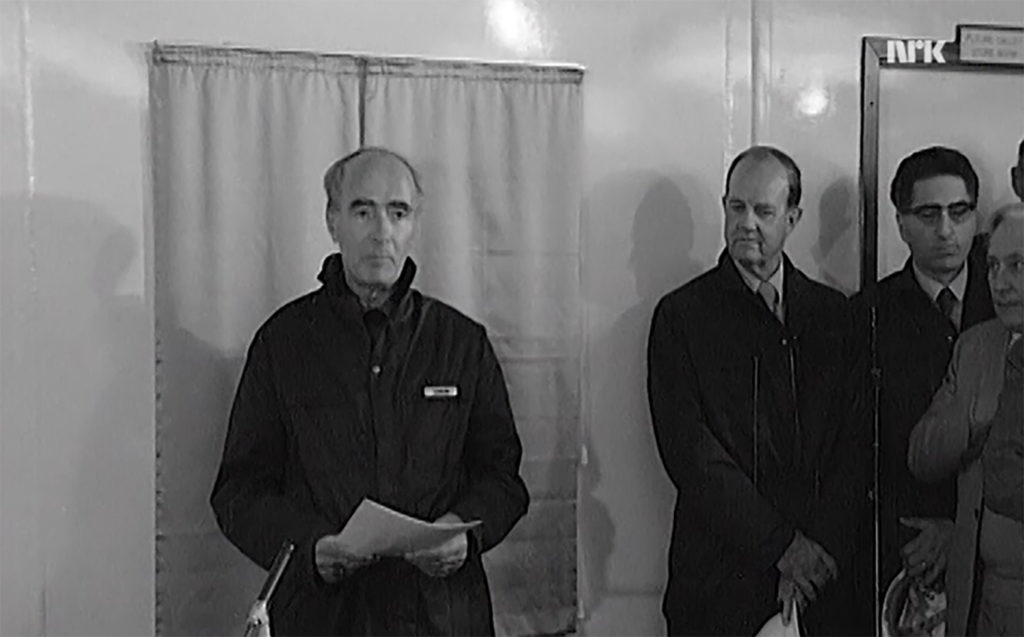 French win Ekofisk tank job
The first four subsea wells