Naming ceremony for Embla
New PDO
Solutions for continued operation
Phillips responded on 1 July 1993 to the order it had received from the NPD to replace the Ekofisk tank.
Knut Åm, CEO of Phillips Petroleum Company Norway, wrote as follows:
To ensure compliance with the NPD's demand, the Phillips group undertakes to build a new processing plant on a separate platform which can be completed during 1998, and to implement such further modifications as might be necessary for continued prudent operation of the remaining functions on 2/4 T after 1998, including the transport function.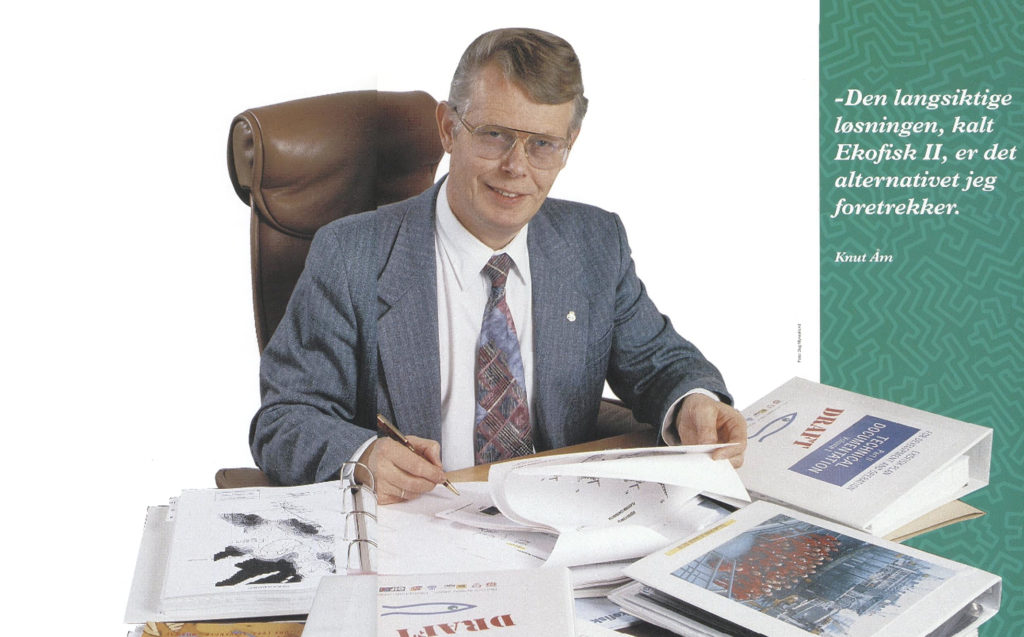 Phillips wanted to build a new complex under the name Ekofisk II. The plan was to install new facilities subject to the production licence being extended. To avoid the subsidence problem, these installations would stand outside the field boundaries.
The process plant on 2/4 T would be moved to a new platform, while gas from Statpipe would be conducted around Ekofisk. Existing facilities would be shut down in the longer term. The cost was estimated at USD 3-4 billion.
This project would safeguard output long past the original term of production licence 018, which expired in 2011. A plan for development and operation (PDO) of the licence would be submitted to the Ministry of Industry and Energy by the end of 1993, with Storting (parliamentary) consideration the following autumn.
Naming ceremony for Embla
New PDO