Conoco and Phillips merge
More time off
Ekofisk Growth plan approved
After roughly 30 years on stream, Ekofisk was still responsible for about 10 per cent of oil production from the Norwegian continental shelf in 2003. But the Phillips group had no plans to lower its sights as a petroleum producer on the field. In fact, the opposite was more the case.


On behalf of production licence 018, ConocoPhillips submitted a plan for development and operation of Ekofisk Growth to the government on 20 March 2003 and won approval three months later.
This project was an important element in the Ekofisk 2010 vision, which focused making operations and development in the Greater Ekofisk Area (GEA) forward-looking.
These plans called for the recovery factor to be improved and operations upgraded.[REMOVE]Fotnote: ConocoPhillips, Plan for Development and Operation Ekofisk Area Growth, March 2003. They had a price tag of NOK 8.1 billion in 2003 value.[REMOVE]Fotnote: ConocoPhillips, accompanying letter to PDO sent to the Ministry of Petroleum and Energy, 20 March 2003.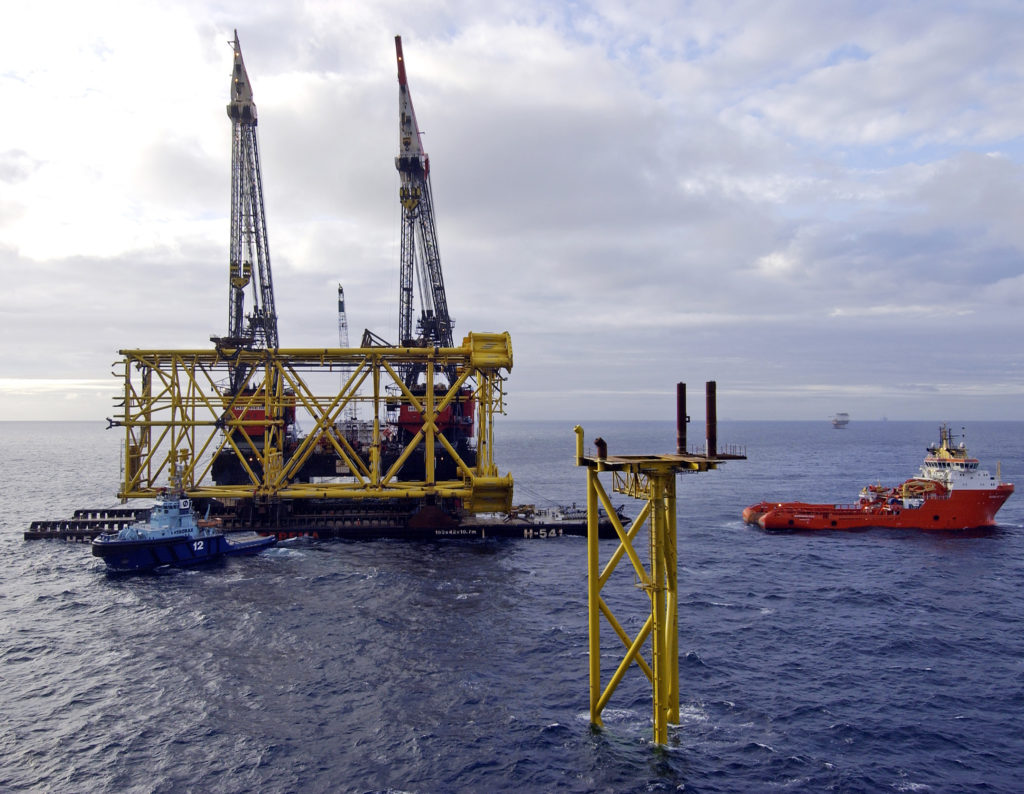 Construction and installation of a new platform – Ekofisk 2/4 M – occupied a key place in the project. It would be connected to the Ekofisk Complex by a bridge.
The new structure was due to come on stream in 2005, with a process plant and 24 new wells to be drilled over five years. They would help to improve recovery because they would add to well numbers and reach new areas of the reservoir.
In addition, process capacity for produced water was to be increased by upgrading the Ekofisk 2/4 J and Eldfisk 2/7 FTP platforms.
Eldfisk 2/7 B would be able to inject more water into the reservoir and thereby improve recovery. And transferring some of the water from Eldfisk to Ekofisk 2/4 K would avoid a costly upgrade of the latter.
The third component in the project was a power cable between the Ekofisk Complex and 2/4 K to make electricity supply more efficient and further reduce CO2 and nitrogen oxide emissions.[REMOVE]Fotnote: Ministry of Petroleum and Energy press release, "Vekstprosjekt på Ekofisk godkjent", 6 June 2003.
Implementing Ekofisk Growth meant production from the GEA could be kept high from 2005 towards 2016. Daily output was set to be about 70 000 barrels higher than would otherwise be the case.
Conoco and Phillips merge
More time off