New IOR research centre
Ekofisk Growth plan approved
Conoco and Phillips merge
ConocoPhillips was created on 30 August 2002 through the merger of former US oil firms Phillips Petroleum Company and Conoco Inc. This international energy enterprise was headquartered at Conoco's former head office in Houston, Texas.

Archie Dunham, who had headed Conoco, became the first chair of the new company, while the group CEO job went to Phillips chief executive James J Mulva. The first CEO for ConocoPhillips Norge was Lars Takla, who had served in Phillips for many years. 
The merger created the world's eighth largest non-state-owned oil company, measured by petroleum reserves in 2003. Its core business spanned all the traditional activities in a fully integrated enterprise of this kind. 
These ranged from exploration and production of oil and gas to marketing and supply, and the company was also involved in petrochemicals. 
The respective workforces in 2002 were 38 000 in Phillips and 20 000 at Conoco. The merger was expected to yield annual savings of at least USD 750 billion. 
Two years later, the new company had 39 000 employees and was active in 40 countries. 
Effects in Norway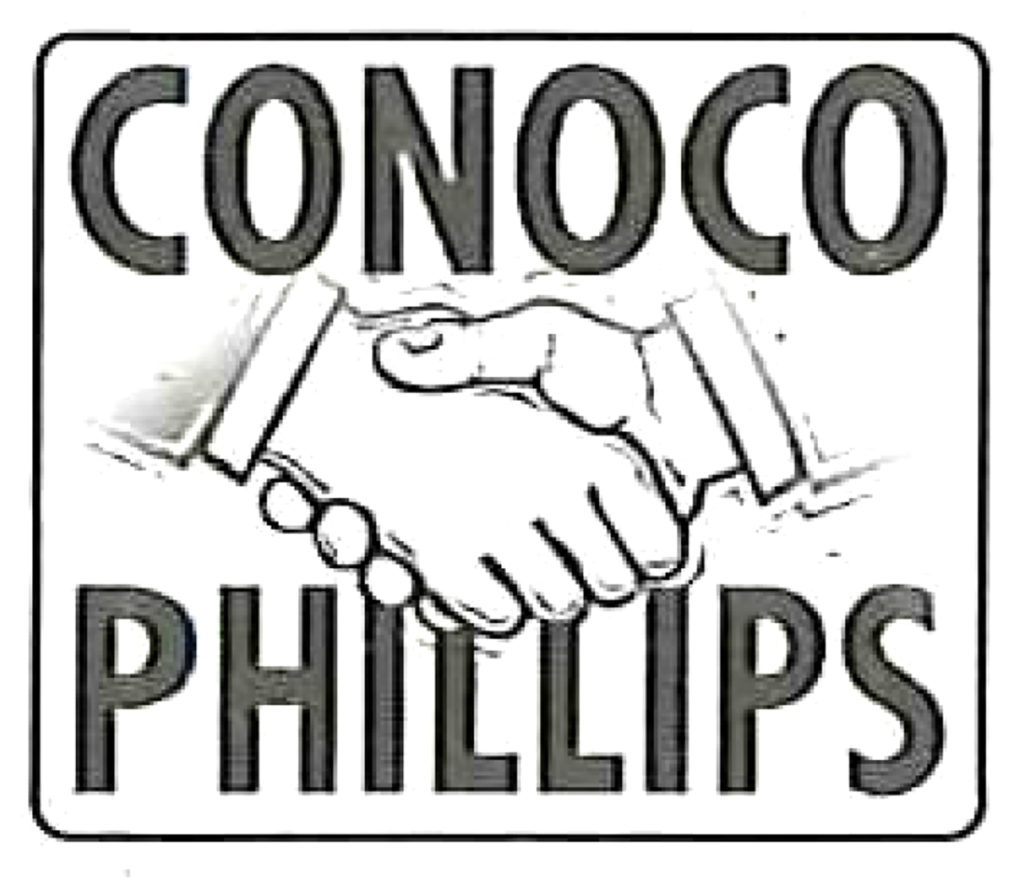 ConocoPhillips became a substantial player on the Norwegian continental shelf (NCS). Its constituent companies had earlier had little overlap in their activities off Britain and Norway. 
Ekofisk operator Phillips was by far the larger of the two, with 1 600 employees in Norway. Conoco, which had not operated a producing field in the NCS, had only 135. 
These proportions were reversed on the UK continental shelf. As a player both there and on the NCS, the new company was expected to be able to swap functions between them. 
ConocoPhillips located its head office for exploration and production in Europe and Africa to Stavanger in September 2003, and this played a key role in building the new organisation.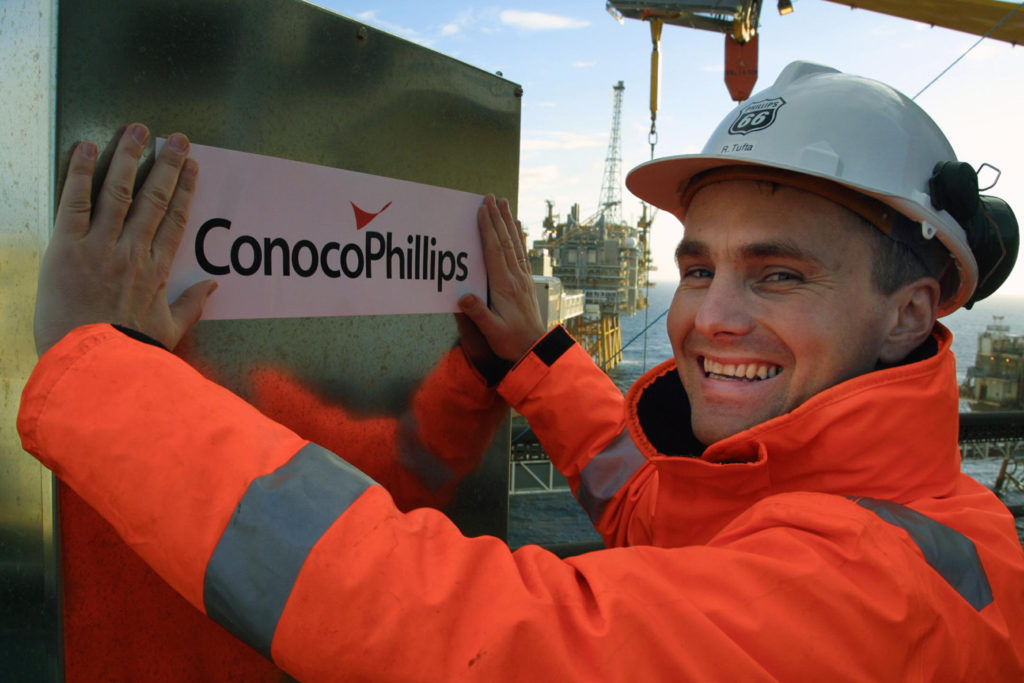 This was a surprising decision, since the previous European head offices for both companies had lain in London. A significant reason for the choice is that ConocoPhillips had much larger oil reserves in the NCS than off the UK. 
The deciding factor was the plans to continue operating Ekofisk for another 30 years. That made it important to develop expertise in the Norwegian organisation even further. 
Known as the North Sea business unit, the entity run from Norway was divided into four business centres – Ekofisk, greater Britannia, the southern North Sea (gas) and partner-operated British and Norwegian fields.
The unit was operator for seven fields in the UK and Norwegian sectors and had interests in nine more operated by others. In addition came holdings in exploration licences. 
Its business centres collaborated over shared functions in drilling, operations and maintenance, large projects, logistics, finance, personnel, and health, safety and the environment (HSE). 
Europe and north Africa – in other words, Libya – were later merged into a single division. Other African interests included holdings in Angolan, Cameroonian and Nigerian licences. 
London's role in the new organisation was to manage downstream activities in Europe, which included some 3 000 service stations. 
New IOR research centre
Ekofisk Growth plan approved