Lifting campaign reaches its goal
Telemedicine with the health minister
Ekofisk South inaugurated
"If we are to maintain activity on the continental shelf in coming years, we must ensure that the mature areas and existing infrastructure are exploited." This comment was made by petroleum and energy minister Tord Lien when he performed the official inauguration of the new Ekofisk 2/4 Z wellhead platform on 29 October 2013.

Ekofisk 2/4 Z has 35 production wells and one for injecting drill cuttings.
Together with the Ekofisk 2/4 VB subsea water injection facility, it was part of the Ekofisk South project.
Ekofisk 2/4 Z was installed 14 July 2013.
Ekofisk 2/4 Z came on stream 25 October 2013.
Ekofisk 2/4 VB came on stream 16 May 2013.
The ceremony was held just four days after the installation came on stream, two months ahead of the original schedule in the plan for development and operation (PDO).
Water injection had been under way since May that year, operated directly from the ConocoPhillips operations centre at Tananger.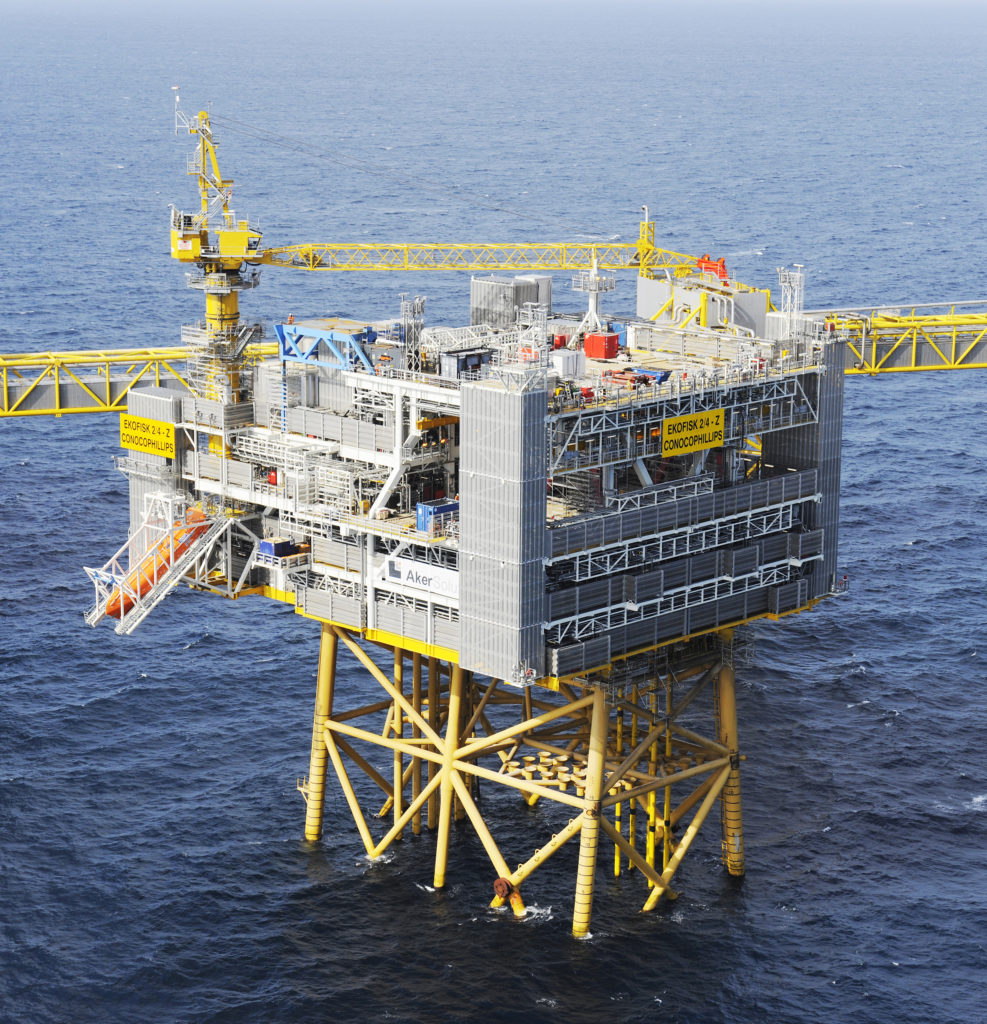 The platform was designed to conduct several activities in parallel, such as production, drilling, well maintenance and well intervention.
It would be remotely monitored and operated from either the Ekofisk 2/4 J installation or the Tanager operations centre. As a result, no full-scale control room was installed. However, a local equipment room can be manned if required.
The platform has no quarters module of its own, with accommodation provided on the 2/4 L installation.
Lien was clearly pleased when he performed the inauguration. "Ekofisk is a cornerstone in the development of Norway's petroleum industry," he declared.
"After 42 years of oil and gas production on the field, infrastructure is now being opened which lays the basis for another 40 years on stream."[REMOVE]Fotnote: www.regjeringen.no/no/aktuelt/historisk-dag-for-ekofisk-og-norge/id744751/.
Developing Ekofisk 2/4 Z
When the government recommended the PDOs for Ekofisk South and Eldfisk II to the Storting (parliament) on 6 May 2011, petroleum and energy minister Ola Borten Moe declared:
"This is a gigantic industry project which will have major value creation and employment effects. It is highly significant for Norway's supplies industry."[REMOVE]Fotnote: NTB, 6 May 2011.
The minister was proved correct, even though suppliers in a number of other countries also reaped some of the fruits from the project.
Construction of the 2/4 Z platform took place at a number of sites, with Aker Solutions in Egersund south of Stavanger winning the main contract. It used several subcontractors.
The platform jacket was fabricated at Spain's Dragados Offshore in Cadiz, and was towed to and installed on the field during 2012.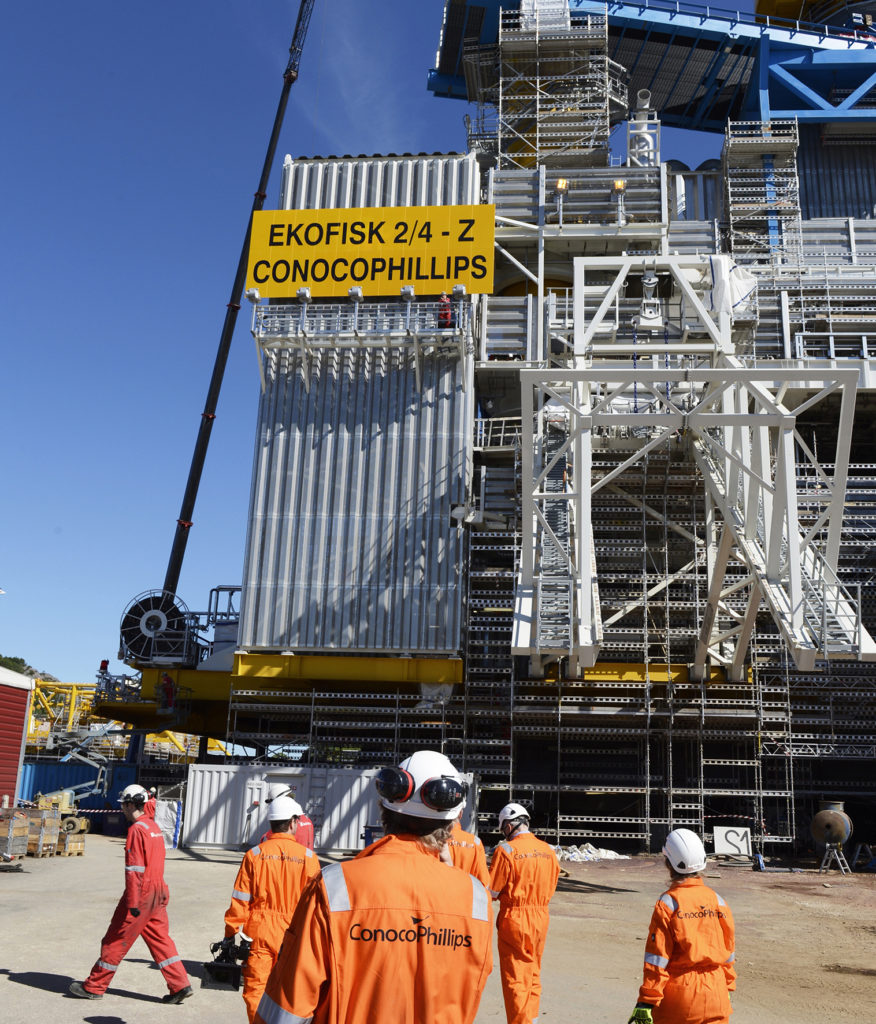 At the Egersund yard, the first job was building the bridge to link the new installation with Ekofisk 2/4 M and the rest of the Ekofisk Complex.
This bridge needed a support, which was fabricated at the Verdal yard north of Trondheim as part of the job of building the jacket for the new 2/4 L hotel and field centre.
The topsides for 2/4 Z were built in Poland and Egersund, with the Poles constructing topsides sections. Mostostal Pomorze cut the first steel, and work then began at Energomontax.
Based in Gdynia and Gdansk respectively, these two fabricators had long experience as subcontactors to Aker Solutions. Assembly and outfitting of the topsides took place in Egersund.[REMOVE]Fotnote: ConocoPhillips website, "Ekofisk 2/4 Z tar form", 17 August 2011.
The Saipem 7000 crane vessel lifted the 8 000-tonne topsides into place on the jacket on 14 July 2013 – just two days after they left Egersund.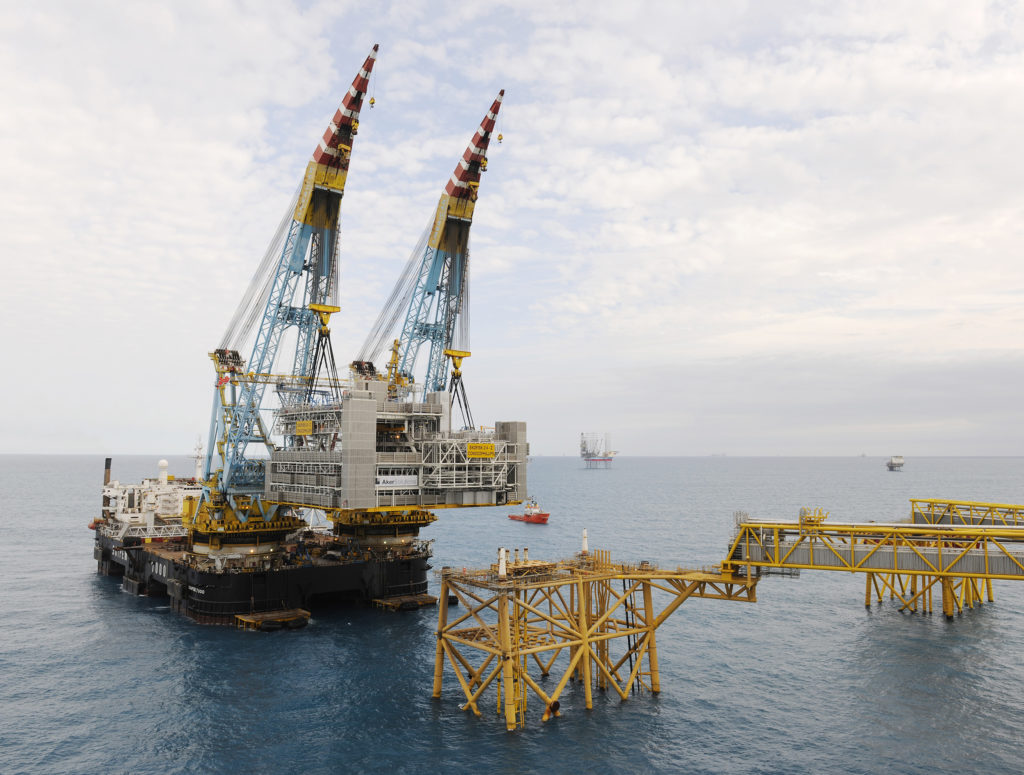 Work then continued on completing and commissioning the equipment. Some 150 people in various technical disciplines took part in this activity.
Four production wells predrilled by Maersk Gallant were tied to Ekofisk 2/4 Z once it was in place. Installing Xmas trees in the platform's wellhead area began during September.
When completed, the platform had 35 well slots for production and one for injecting drill cuttings. It occupied a key place in the Ekofisk South project.
Intelligent injection wells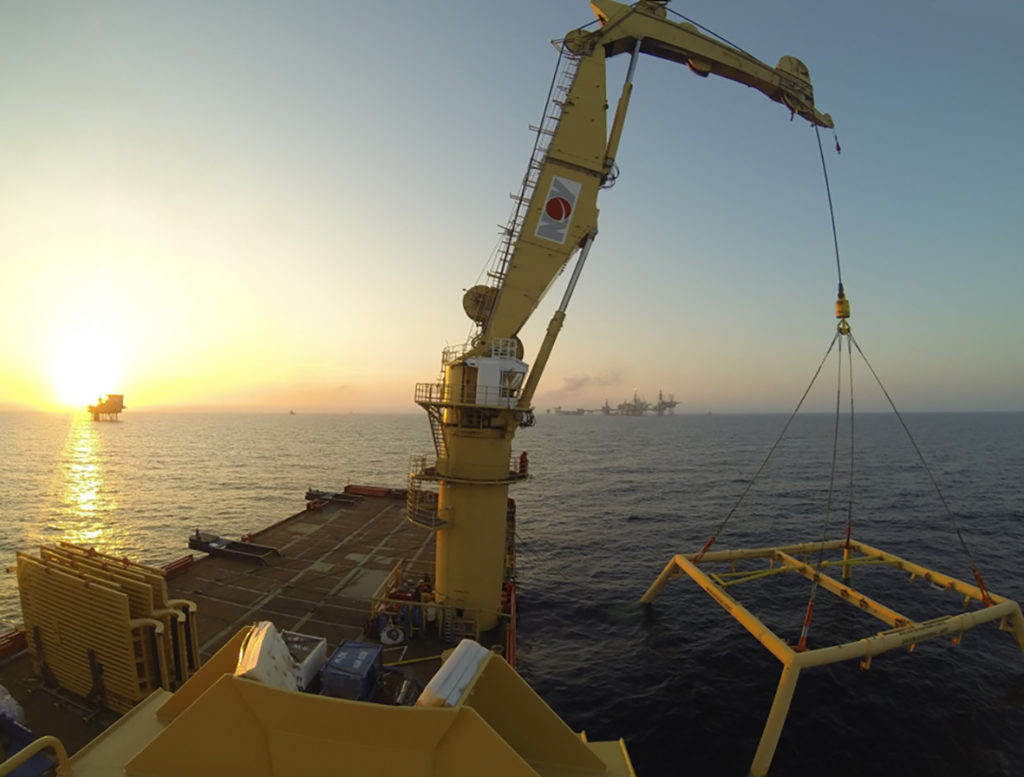 The Ekofisk South project also included the 2/4 VB subsea installation, with a total of eight wells which represented a substantial expansion in water injection capacity.
Waterflooding in Ekofisk – and later also on Eldfisk – since 1987 had made a valuable contribution to achieving a significant increase in the recovery factor from these fields.
The main purpose of injecting water in this way is to provide pressure support in the reservoirs and thereby help to drive out more of the resources in place.
Wells in the Ekofisk 2/4 VB template were controlled via a three-kilometre umbilical – a bundle of electrohydraulic and fibreoptic lines – from the similar 2/4 VA installation. That was run in its turn from the ConocoPhillips offices in Tananger.
The eight wells in the new facility had an overall daily capacity of up to 100 000 barrels of water, which was supplied from the Eldfisk 2/7 E injection platform via a new pipeline.[REMOVE]Fotnote: Plan for development and operation, Ekofisk South, ConocoPhillips, 2011.
Experienced underwater technology specialist FMC Kongsberg Subsea AS won the contract to produce and deliver deepwater equipment and associated services for water injection on Ekofisk.
Awarded in 2011, this contract was worth about NOK 425 million. Deliveries began in the first quarter of 2012. Apart from FMC's Kongsberg plant in Norway, its Scottish facility at Dunfermline was also involved in the project.[REMOVE]Fotnote: NTB, "Ekofisk-kontrakt til Kongsberg", 23 February 2011.
All eight of the 2/4 VB wells were "intelligent"[REMOVE]Fotnote: Plan for development and operation, Ekofisk South, ConocoPhillips, 2011. – in other words, water injection could be confined at any time to a chosen reservoir zone in order to achieve the best effect.
These were also the first wells of this type which were automated and could be controlled from an operator station on land.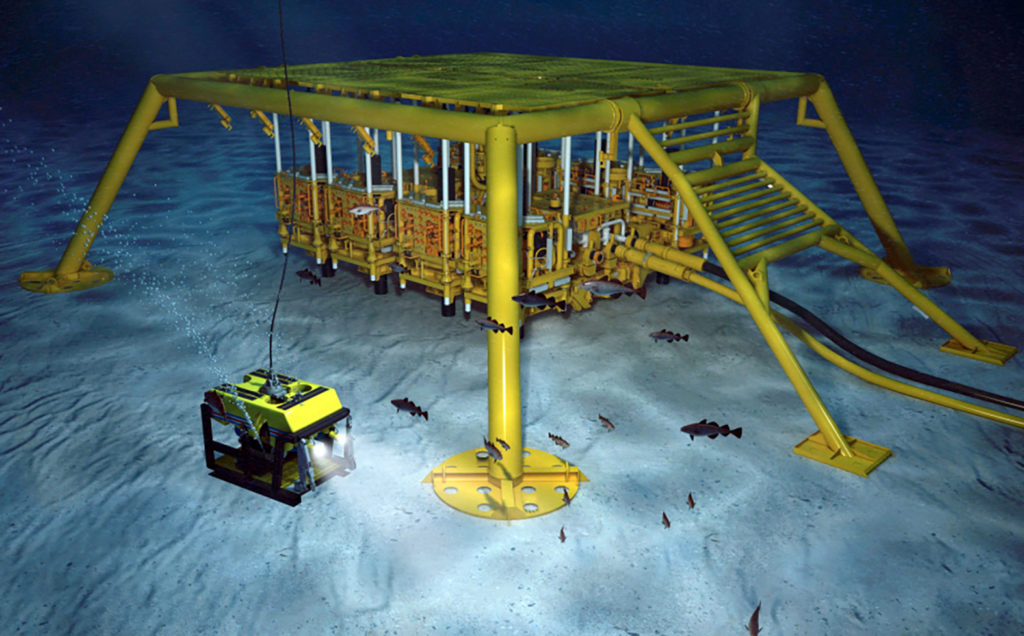 The new template was ready to start injection via its first well in early 2013, just under two years since 2/4 VA had been completed as a similar subsea installation on the field.
Roughly 550 000 barrels of water are injected daily in the Ekofisk and Eldfisk fields. The treated seawater is pumped down under high pressure via Ekofisk 2/4 K and 2/4 VA as well as Eldfisk 2/7 A and 2/7 B.
Lifting campaign reaches its goal
Telemedicine with the health minister