Ekofisk South inaugurated
Award for best project developer
Telemedicine with the health minister
ConocoPhillips was an early adopter of telemedicine – the remote diagnosis and treatment of patients by means of telecommunications technology.
This was a subject Norwegian health and care services minister Bent Høie wanted to hear more about when he visited the company's head office at Tananger in 2014.[REMOVE]Fotnote: ConocoPhillips Norge, "Telemedisin med helseministeren", 2014. Downloaded from http://www.conocophillips.no/nn/presserom/nyhetsarkiv/2014/telemedisin-med-helseministeren/.
Put simply, telemedicine involves using information and communication technology (ICT) to provide medical services such as diagnosis, treatment and other care when patient and physician are not in the same place at the same time.
Ekofisk lies far from the nearest hospital, and a doctor is not always present. The medic/nurse provides the front line, and deals with general health and any acute cases which arise.
The offshore medics are qualified nurses with broad experience, and usually have taken additional courses in acute, hyperbaric and emergency medicine.
Most are also certified anaesthesia nurses and have received supplementary training in occupational medicine and company health services.
Sometimes, however, a doctor or hospital specialist on land must be contacted by phone or fax. But describing conditions and injuries with these communication tools can be difficult.
Advances in ICT open completely new opportunities. A physician can now sit in their own office and receive ultrasonic images, videos or otoscope examinations directly on screen.
That permits faster and more secure diagnoses, and reduces the number of occasions when people had to be sent home from the field.
Tomorrow's operating theatres
In collaboration with St Olav's Hospital in Trondheim and various  research institutes, ConocoPhillips created hospitals on the platforms stuffed with new technology. Benefiting both patients and surgical personnel, these developments formed part of the future operating room (FOR) research project.[REMOVE]Fotnote: Fremtidens telemedisin, "Fremtidens Operasjonsrom. Årsrapport 2017", St Olav's Hospital and the Norwegian University of Science and Technology (NTNU).
Screens and cameras made it possible to stream video over the internet to doctors' surgeries on land or to hospitals – or, for that matter, to other centres globally with specialist expertise.
The system could function as a form of high-resolution medical videoconference, which allowed experts to follow developments and provide advice.
Completed in 2014, a research project on the future of telemedicine in oil and gas was backed by ConocoPhillips and Brazilian oil company Petrobras. They were partnered by IBM, St Olav's Hospital, the Medical Imaging Laboratory, the Norwegian University of Science and Technology (NTNU), Brazil's Albert Einstein Hospital and Norway's Sintef research foundation.
This work resulted in the introduction and demonstration of the virtual examination room demonstrated to Høie on his above-mentioned visit to Tananger.
Accompanied by a small group of ministry officials and local politicians, he was also briefed on the operations model in the Greater Ekofisk Area and ConocoPhillips' use of communication technology.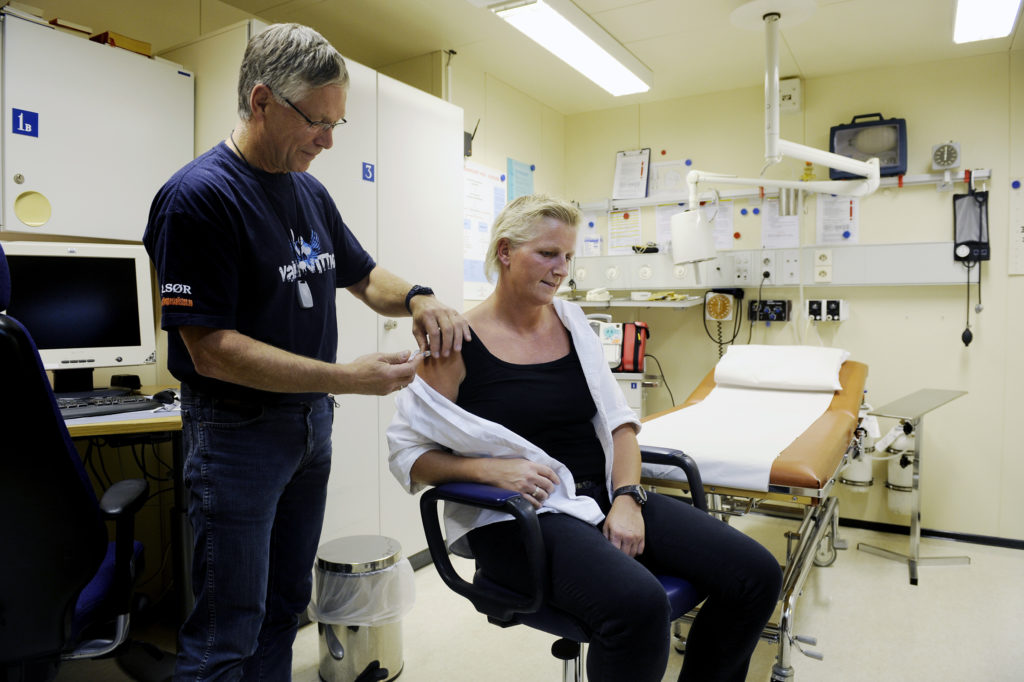 Telemedicine was part of the operator's integrated operations approach. The key word here was interaction – between land and sea, between different disciplines internally, and with partners. This model involved collaboration through work processes and the use of technology to drive forward improvements in environmental projection, safety and operational reliability.
Since then, telemedicine has become a natural part of medical preparedness on the Norwegian continental shelf and provides faster diagnosis. It also gives greater accessibility to specialist health services, and ensures that patients get faster treatment. Extensive and growing use of this solution in the Norwegian petroleum sector has increased quality and safety on both platforms and standby ships. Progress with telemedicine has opened new opportunities and strengthened medical preparedness.[REMOVE]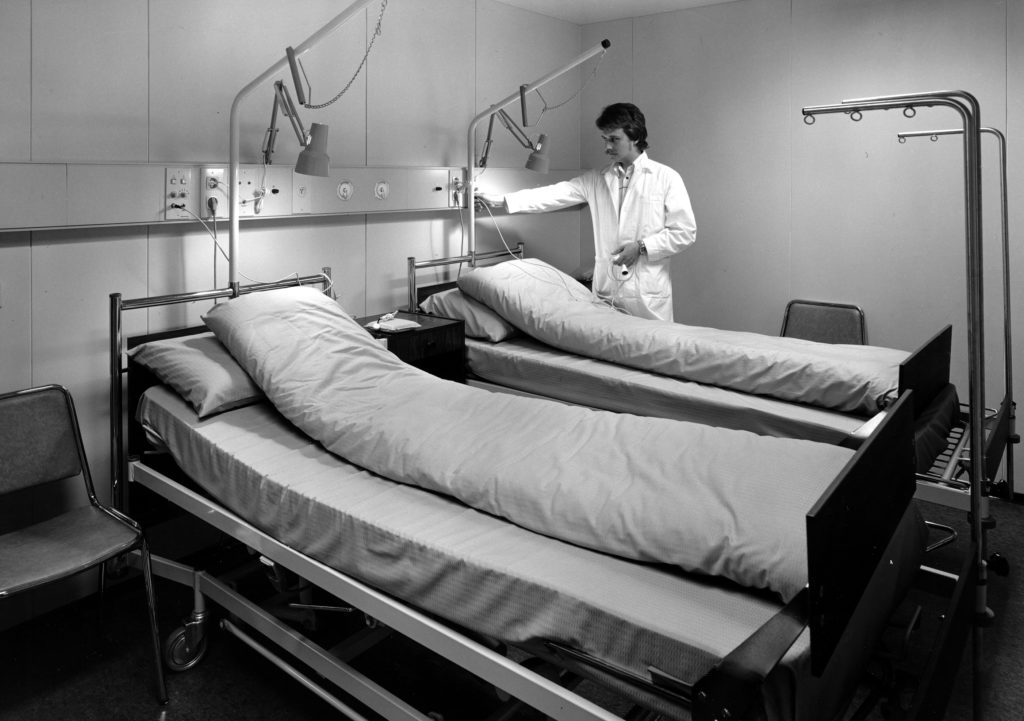 Fotnote: Proactima, Beredskap og støttefunksjoner. Konsekvensutredning for havområdene ved Jan Mayen. Prepared for the Ministry of Petroleum and Energy, PO-1070696-RE-02, 2012. Downloaded from https://www.regjeringen.no/globalassets/upload/oed/pdf_filer/barentshavet_s/jan_mayen/jan_mayen_underlagsrapporter/11_beredskap_og_stottefunksjoner_ved_petroleumsvirksomhet_ved_jan_mayen.pdf
Ekofisk South inaugurated
Award for best project developer