Gold-rush energy: pioneer culture on Ekofisk
Oil in commercial quantities was first found on the Norwegian continental shelf (NCS) in 1969 – the same year the first man stood on the Moon. A "Moon landing" became the measure which could express the grandeur of this discovery. Ekofisk presented many challenges – storms, 100-year waves and currents in a sea which does not always yield its oil willingly. North Sea forces, the energy in the oil emerging under huge pressure from the Earth's interior, breached normal boundaries.
When people talk about their experiences on the platforms in the early years, they must dig around for images which can conjure up an understanding of their groundbreaking character. Landing on the Moon or taming the Wild West are some of terms used.
Establishing oil production on the Ekofisk field lay at the extreme edge of contemporary technology. How did Americans and Norwegians managed to adapt known technological solutions to this borderland? How could they acquire the new knowledge needed – learn on the job under unfamiliar conditions?
During the early days, no distinction existed between work, knowledge and learning, and working offshore also imposed an existential change on the individual. Norwegians who became skilled operators via American-style on-the-job training also underwent a "social induction" in skilled work offshore.
Thirty-five Norwegians and 16 Americans have been interviewed to get to grips with this reality. The Norwegian cohort comes from the area between Sandnes south of Stavanger and Bergen, while the US contingent hails primarily from Texas.
Many of the latter are from the area around Sweeny south of Houston, where a Phillips oil refinery has almost 1 000 employees. A lot of the Americans who came to Norway had worked there.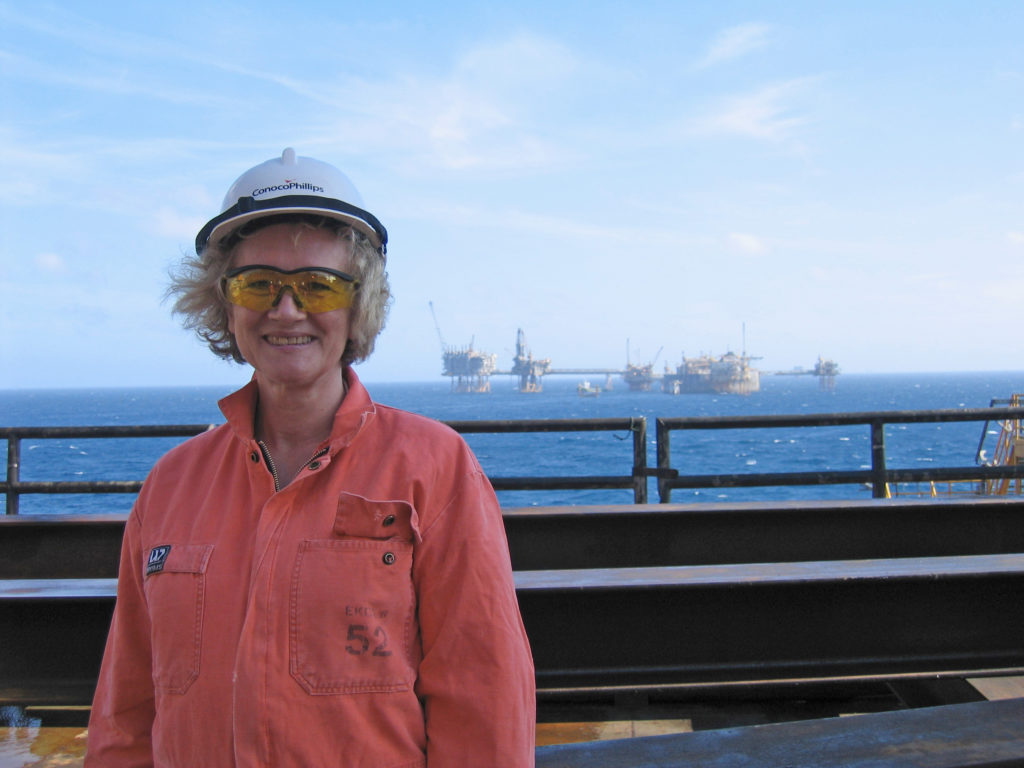 Meeting the oil industry – exploration and discovery
The first Norwegians to join the offshore industry started on the Ocean Viking rig while it was under construction at Oslo's former Nylands Mekaniske Verksteder yard during 1966.
These recruits were taken on as roustabouts by its owner, Odeco Drilling and Exploration Co. Two of them recall that an American would come and tell them 'do this'. Before that job was finished, another one would want them to do something completely different.
They felt the work was meaningless, but decided to do what the Americans told them. The Norwegians agreed that "the Americans are crazy", but that they eventually got the craziness in their blood.
At that time, personnel from were unskilled labour – the Americans were in charge. They represented two ethnic groups with different positions in the work hierarchy offshore.
Absorbing the "craziness" meant dropping ideas of logical behaviour which their previous working experience had socialised them into, and subordinating themselves to the US methods.
Many of them managed this because they perceived the underlying ability and technical skill in the perceived craziness. But a lot failed to adapt, and quit – the first shedding of Norwegians from North Sea work.
The discovery – recruiting Norwegians into skilled jobs
Once Ekofisk had been found, the need arouse to recruit Norwegians for skilled jobs. The division of labour between them and the Americans changed, and locals eventually also gained management posts.
They received on-the-job training under American supervision, and close relationships developed between the two sides. The Norwegians would say: "He was like a father to me". The clear ethnic divisions ceased to operate.
When Phillips Petroleum Company began to produce oil from the North Sea, and locals realised that this offered opportunities for good, permanent and very long-term jobs, a powerful image formed in their subconscious – they would transfer from the fluid and unstable to the fixed, solid and forward-looking by leaving Odeco for Phillips.
They would move from a mobile rig to the fixed structures on Ekofisk. That would shift them from a perspective where the job was temporary and subordinate to one where they could stay until retirement.
From being spectators of those with a trade, they began to view themselves as people with ambitions. They narrowed the gap to the Americans, and saw themselves on the same footing.
On-the-job training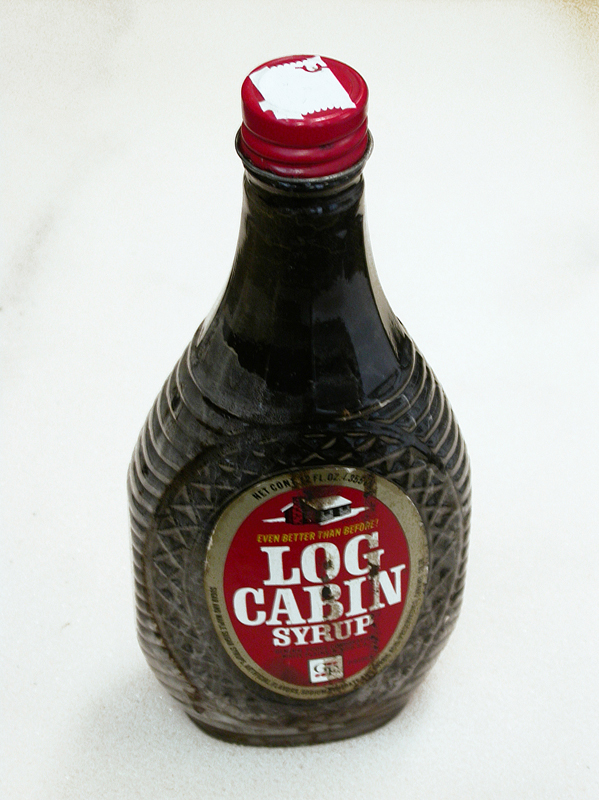 When the Americans – experts on technology, installations and oil recovery, and employed by operators and contractors – arrived in Norway, they came to start production from the North Sea.
And having learnt their trade on the job in refineries or on oil fields in Texas, New Mexico, Arkansas or Louisiana, they now set about training up their Norwegian colleagues in the same way.
Although common in the USA and elsewhere, this approach was unusual in Norway. Apprenticeships there were part of the educational system, with practical experience secured by work placements. Training unqualified personnel in the workplace once they had been hired broke with that process.
The organisation on Ekofisk evolved through American experts training the Norwegian novices before recruiting them for supervisory and management roles on the platforms.
In that respect, the whole Ekofisk field represented an internal labour market, where learning and career ladder progress socialisation into platform life.
Bringing the first platforms on stream
With its big commercial oil discovery, operator Phillips established itself in the Norwegian North Sea and planned to develop this field on the basis of fixed installations.
The company used its group organisation in the USA to recruit technical personnel and partners for both the design and construction of stable installations and to start production.
Norwegians hired in 1970-71 to work on Gulftide were employed by contractor Canam. While this converted rig was producing, the first permanent facilities were built and installed. These were 2/4 FTP, 2/F C and 2/4 T, which formed part of the Ekofisk Complex, and the 2/4 B platform to the north.
At 1 January 1973, Phillips was ready to take over the production process. It recruited nationals for training and a new contingent was brought in from its US organisation.
Twelve Norwegians were hired by Phillips on 12 February 1973 to work in production, taking over jobs previously held by Flopetrol.
Employed as operator trainees, they had earlier experience from the merchant marine, as chief engineers and engineers, or in industry on land.
Trainees received starting pay of NOK 29.00 per hour, giving an annual income of NOK 39 000. By comparison, a marine engineer in foreign service earned 70-80 000 per annum.
But this was a time when tankers were laid up and many seafarers had to look for work elsewhere – and found it in the oil sector.
Phillips accepted responsibility for initiating construction of the fixed installations on Ekofisk. Its engineers were sent to Norway, and were present throughout the development phase both at the Ekofisk Complex and on the outlying platforms.
The initial phase involved building the facilities and making them habitable, with lighting, heating and water. Then came shaping them as workplaces and putting drilling rigs and the required process technology in place.
More Americans arrive
The Americans represented various types of knowledge, and included engineers, drillers, pipefitters and refinery personnel. In Phillips itself, its various units provided technical skills.
Its engineering and construction unit encompassed knowledge of various refinery procedures. The company appointed supervisors who had backgrounds in drilling or in production support functions.
The initial fixed installations on Ekofisk can be regarded first as physical structures with a specific architecture tailored to the jobs they were to do in the North Sea.
Second, they can be considered spaces where individuals experienced work and life. That made them a framework for processes where people become familiar with and find a footing in this space and the work done there, and where ties are forged between person and platform – or the opposite, a shedding of personnel and a return to work on land.
Third, the facilities can also be seen as structures which produce for Phillips and as property which must be staffed in an efficient way by qualified leaders and oil workers.
Related to this way of viewing the installations, they can be understood as pieces in an organisational game which individuals deploy in seeking to advance their offshore career.
Work and life on the platforms
The Norwegians on Gulftide had been apprentices. Their life there had been about work and learning, about building themselves into qualified oil personnel.
This installation had become a place they would remember as their introduction to working offshore and where they witnessed the construction of the fixed installations.
They would also recall it as the place where, by studying drawings and overviews, they prepared for a new life on a fixed installation. Expectations of that life were high.
It was the transition to the new Alpha, Bravo, Charlie and FTP platforms which gave the Norwegians a feeling that they were entering the oil industry as skilled workers. They moved in 1973-74 as these fixed installations were readied for drilling and eventual production.
Given the design of the accommodation facilities, people had to put up with others in close proximity. They had to become part of the team. If that failed, they quit after a few tours.
Living close-packed and without privacy proved a different experience from both Ocean Viking and Gulftide, which had both lacked the same character of permanence and durability.
These installations were lasting, and people imagined staying on them until they retired. In that way, work there during the early years could be said to have been accompanied by a form of energy which carried the individual through conditions which could be cheerless at times. Those who failed to tap into this energy dropped out.
"Follow your guts – you got to have guts"
A number of the Americans emphasised that bringing the first platforms on stream was a learning process – for them as well as for the Norwegians.
Although many had experience from similar operations, they found that working in the North Sea posed challenges nobody had faced before or had any experience of. They had to learn by doing.
It was characteristic, not so much of the workforce and expertise brought out to Ekofisk but of the nature of the job in this phase, that both Norwegians and Americans said they did not know how things should be done, they were uncertain, and learnt through action.
This was pioneering work in a groundbreaking project, both technologically and in resource terms. Such developments are defined precisely by the fact that doing the job coincides with a learning process.
Platforms come on stream
Skilled workers were in short supply during the start-up phase. Various new platforms were built in this period, with more to come. The shifts required confident and experienced people.
Phillips had a manning problems, and a massive commitment was made to on-the-job training of initially unqualified people. People advanced rapidly through the grades.
Unqualified personnel were occasionally given jobs they were not – strictly speaking – certified to do, but which they had to learn.
Two opposing forces were in play at two different organisational levels. Where individuals were concerned, strong pressures meant they almost became at one with their platform.
At an organisational level, however, these facilities were pieces in the whole Ekofisk field, where the work of getting out the oil demanded no ties between person and platform.
Becoming a skilled worker compelled the individual to see Phillips and Ekofisk as their workplace – rather than calling themselves a "Bravo man", for example.
Ekofisk 2/4 A and 2/4 B came on stream in 1974. Various trades, such as drillers, production operators and maintenance personnel, then started work, and learning could also take place.
These two installations, in particular, became "training grounds", but such activity also took place in the central Ekofisk Complex.
As new platforms were built, those who had acquired some experience were moved over to them while new roustabouts arrived on Alpha and Bravo. People were regularly replaced, and those responsible for training worked on this continuously for a time.
Work in the drilling crew
Drillers occupied a completely different position from production operators. Their career path was tied to the drilling contractor they worked for, and they moved from platform to platform.
In work terms, they oriented themselves in relation to the individual wells they drilled, and to sub-surface conditions and pressures in the reservoir.
Many people with experience from the first offshore years are concerned to describe and explain the contract between drilling and production – how the two types of work generated different work cultures, and even different people.
Norwegian drillers had to strike a balance – put up with the "absurd" behaviour of the supervisors and obey orders, while also finding a way to win the respect of the Americans. Conflicts arose between the two nationalities, and they could come to blows during their free time on land.
Drillers say that this occupation is knowledge rooted in the body: "there's a lot of body and not much talking". A well-practised team had no need to talk, each member knew their role. Everyone had fixed tasks, whether tripping in or out.
Some Norwegian drillers formulated their opposition to tyrannical American supervisors and raised conflicts between toolpushers and roughnecks with the union.
This was the only route whereby Norwegian opposition to the way American toolpushers ran the work could have consequences and become a force which led to change.
But people in the drilling crews could also express opposition by subjecting the Americans to practical jokes if they felt they were being unfairly treated.
Know-how – experiences and dilemmas in offshore safety work
Some drillers have a tendency to regard what they know as the only true knowledge. They become a kind of distinct, unique measuring rod for what qualifies as know-how offshore.
With this perspective, other types of work have a tendency to become less important for or relevant to the knowledge required to establish an oil industry.
The drillers become their own standard for what counts as valuable insight offshore. They lack a vision which can raise itself from the well and see oil production as a whole where all occupations – production, process and safety – are necessary elements in the totality which a platform encompasses.
An able person in safety terms is one who does not identify too strongly with a specific installation or concrete jobs. Taking care of safety calls for people to be open to many different ways of doing things and of organising the work.
But possessing authority is also crucial when it becomes necessary to accept responsibility for stopping work – when a safety officer or inspector feels compelled to take on an overeager toolpusher.
Part of this authority derives from training in the work involved. Developing into an able safety supervisor offshore during the early years called for a combination of many awareness- and knowledge-based components.
Norwegianisation – the graduate engineers take over
The early pioneers were socialised into experienced-based knowledge, which gave room for individual drive and opportunities for improvisation.
Personal visibility and validity counted – an opening for the "one of a kind" person, just as the whole period was open to "one of a kind" tools.
When university-educated engineers took over management and operation of offshore oil operations, many of the original workers felt sidelined. They became invisible, or no longer counted.
On-the-job training had coincided with the American presence. As Norwegians took over, a new form of knowledge was introduced on Ekofisk.
By then, work on the field was no longer at the technological frontier but heading towards becoming routine. The time for conquering the unknown was long past.
Jobs on Ekofisk were familiar, ordinary. Officials regulators had developed procedures, legal enactments and regulations covering all types of operations and every element which lawyers and engineers could imagine.
Continued production from and possible exploitation of the resources in the field were possible through an understanding of the technology and the ability to coordinate a great many elements in work and planning.