Collaboration with Bellona
New platforms – reduced emissions
The shutdown of oil and gas output from the old platforms in the Greater Ekofisk Area which were being phased out began at 01.00 on 6 August 1998. Several of these facilities were being replaced by two new installations set to produce for many years to come.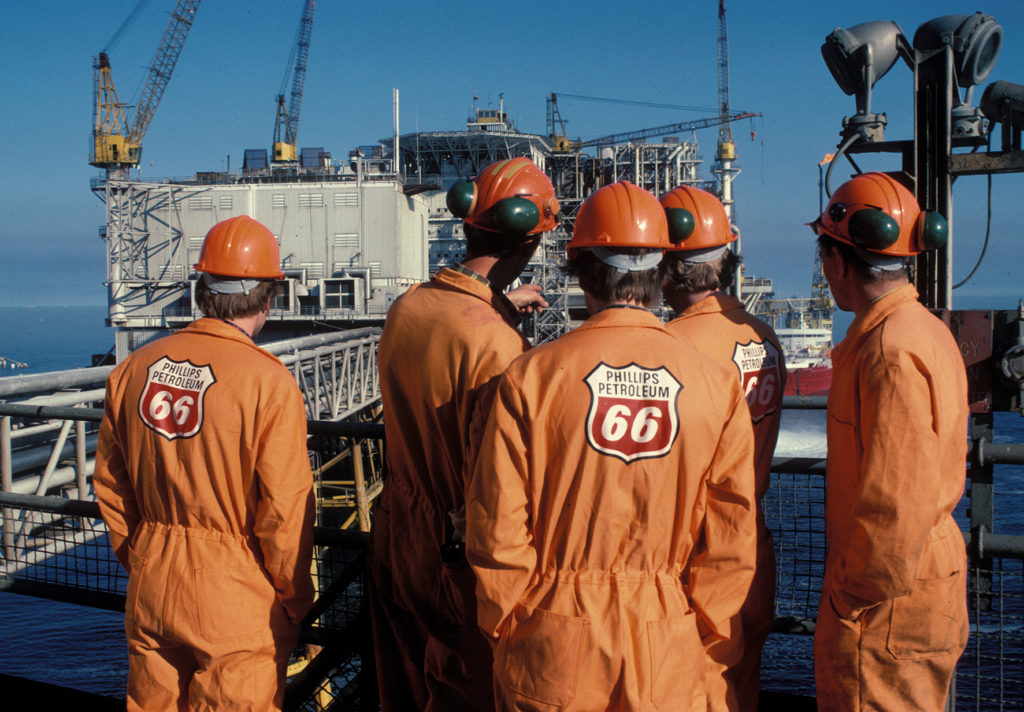 This change of generations from Ekofisk I to Ekofisk II was extensive, time-consuming and nerve-racking. While 14 old structures were reconnected to the 2/4 J and 2/4 K newcomers, all the facilities tied into the oil and gas pipeline systems from Ekofisk had to suspend operations.
Several kilometres of pipelines had been laid on the seabed, connections to the old platforms were cut and eight pipelines were tied into 2/4 J. This was scheduled to be in full control of production from the giant field by 23 August.
Construction the Ekofisk II platforms and reorganising the seabed pipeline network were costed at NOK 20 billion. But the final bill was only NOK 17 billion, since Phillips had awarded the contracts as early as 1994 and few changes occurred along the way.
Some 1 800 people were employed on redeveloping the field. One of the most time-critical jobs was cutting and reconnecting the eight big pipelines – including the one from Valhall and those to Teesside for oil and Emden for gas.
This work was done by divers in roughly 70 metres of water. They were lowered to the seabed in diving bells and entered special habitats on the seabed.
These were pumped free of water so that cutting and welding could proceed. The divers took six days on average to cut an old line and reconnect it to 2/4 J.
Seven of the 14 platforms on Ekofisk ceased production permanently, while three had been shut down earlier. The remaining four in the Ekofisk Complex were to be used for a time until they too became obsolete.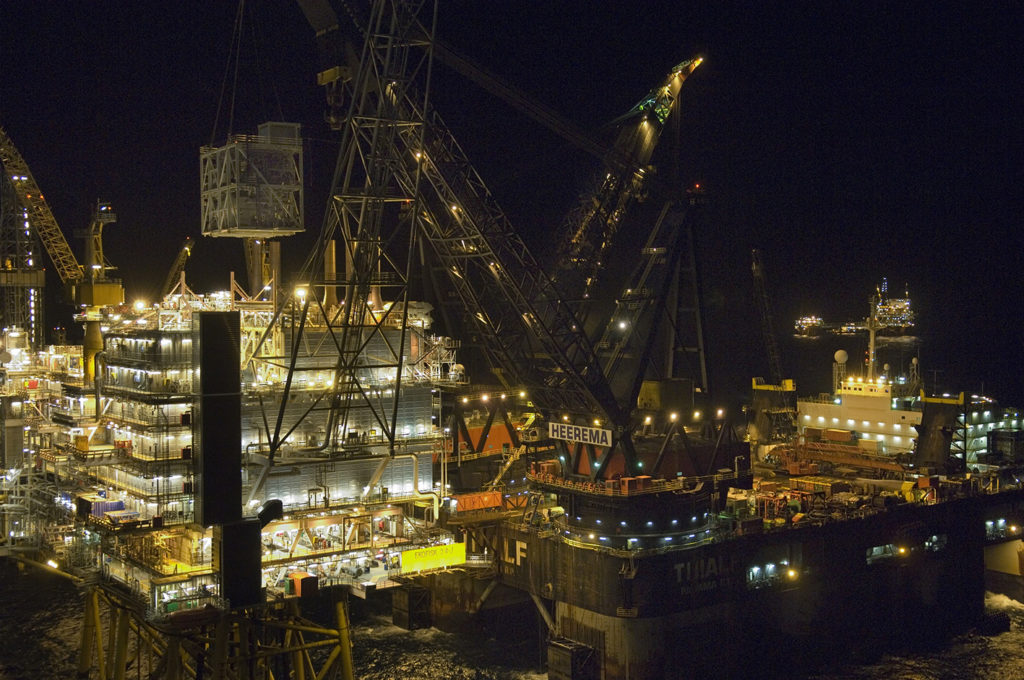 Phillips submitted a removal plan for all the redundant installations to the Ministry of Petroleum and Energy. With the exception of the tank, they were all to be taken ashore at an estimated cost of NOK 8 billion in 1999 kroner. The government would meet two-thirds of this bill.
Collaboration with Bellona
New platforms – reduced emissions