New drilling centre and integrated operations
Conoco and Phillips merge
The Phillips group entered into an agreement in May 2002 with Rogaland Research and the Stavanger University College (HiS) to learn more about how Ekofisk could yield more petroleum.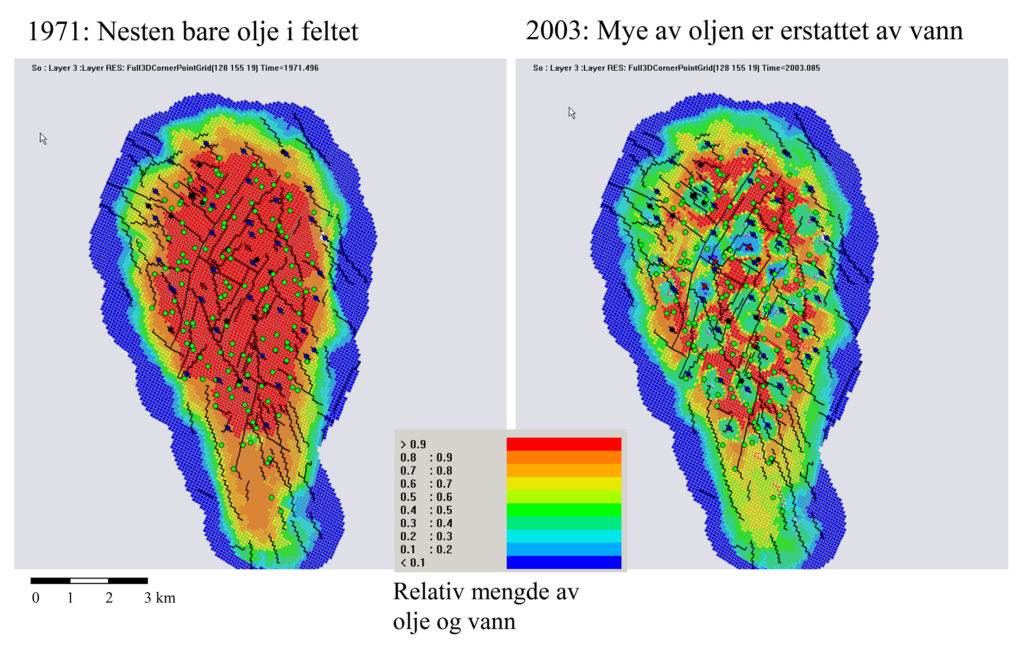 A new international research centre on improved oil recovery (IOR) in Stavanger was created to develop techniques for raising extraction from Ekofisk and other fields to 50 per cent.  
When Ekofisk came on stream in 1971, the proportion of its total resources which were expected to be produced – known as the recovery factor – was just 17 per cent. 
In other words, 83 per cent of the oil and gas actually present would remain in the field when production ceased. This was based on expectations of declining reservoir pressure. 
The initial pressure in the Ekofisk formation was 7 700 pounds per square inch (psi). That made it very easy to recover oil from the field, and daily output in 1976-77 was 350 000 barrels. 
After a while, Phillips wanted to implement measures which could maintain reservoir pressure. That in turn would improve the recovery factor.  
This was strongly recommended by the Norwegian Petroleum Directorate (NPD), which was concerned to avoid wasting the country's natural resources. 
The solution was waterflooding. But the problem was that reservoirs in the Greater Ekofisk Area were chalk, and it was uncertain how injecting water would affect this soft rock. 
Unanswered questions included whether the fractures which allowed Ekofisk to produce would become clogged, or the possibility that the wells might start flowing only water. 
A pilot project in the Tor formation yielded ambiguous results, but they were nevertheless sufficiently positive that the decision was taken to inject water in relation to Ekofisk 2/4 B.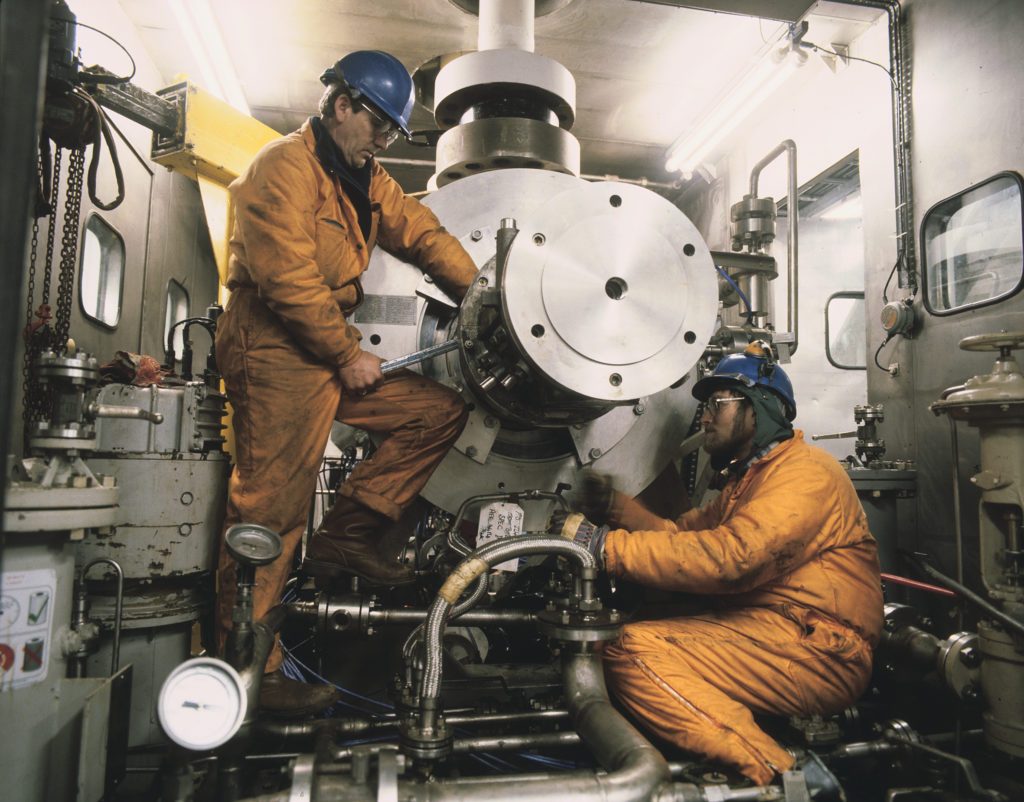 Plans called for a separate injection platform, 2/4 K, with a water treatment plant and 30 slots for wells extending far out into the reservoir. 
This waterflooding was successful. Around 2000, the recovery factor on Ekofisk had risen to 46 per cent – which proved highly profitable. 
Each one per cent increase in oil recovered from the main Ekofisk field represented an extra 85 million barrels of oil equivalent – equivalent to a normal Norwegian offshore discovery. 
The hope was that even more could be got out. The Phillips group therefore allocated NOK 30 million over three years for research which would benefit all Norwegian offshore fields.[REMOVE]Fotnote: The Phillips group consisted at the time of Phillips Petroleum (operator with 35.1 per cent), TotalFinaElf (39.9 per cent), Norsk Agip (12.4 per cent), Norsk Hydro (6.6 per cent), Petoro (five per cent) and Statoil (0.9 per cent).
A research team comprising up to 10 professors and senior researchers, primarily from the HiS, would do the work in practice at this International Centre for IOR. 
The HiS also contributed by financing a new professorial chair. To ensure experience transfer from abroad, an international IOR conference was to be held annually.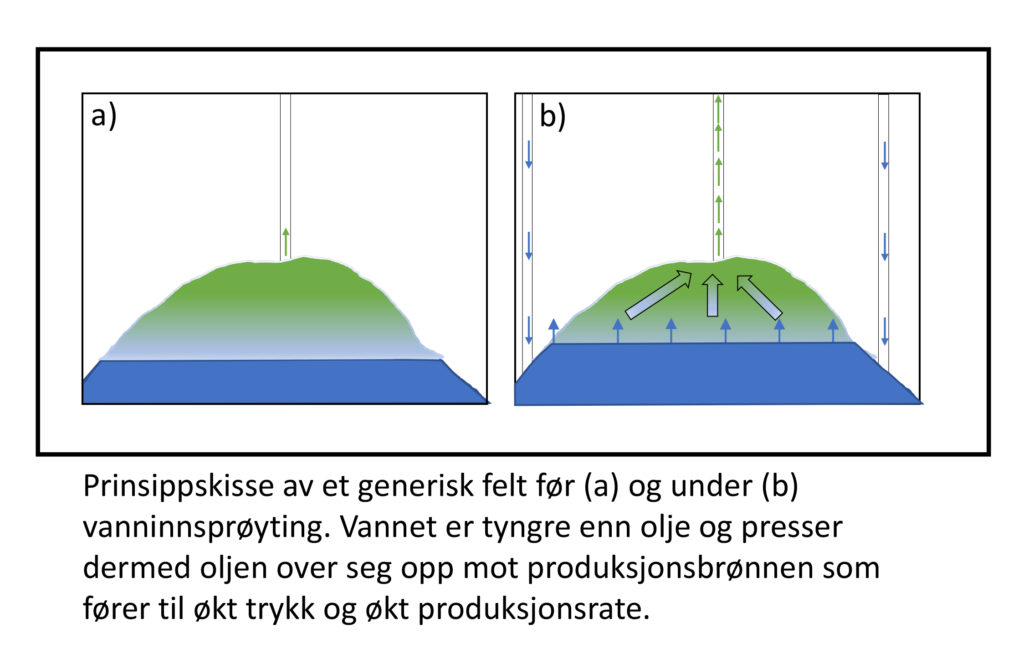 Other companies in the oil industry were urged by the Phillips group to participate in building up the new centre.13 It also found it positive that this facility increased opportunities for the HiS to become a new Norwegian university in 2005. 
Read more at 7 June 2011: First IOR award for work on chalk. 
New drilling centre and integrated operations
Conoco and Phillips merge